Since 1956, May has been celebrated as National Bike Month. Promoted by the League of American Bicyclists, the month showcases the many benefits of bicycling and the enjoyment it brings to riders of all ages.
The week of May 16-20 is Bike to Work Week, culminating in Bike to Work Day on Friday. To encourage commuting by bike, the Red Rose Transit Authority is offering free rides this week to passengers who bring their bicycles on board. Red Rose buses have front-mounted racks with space for two bicycles.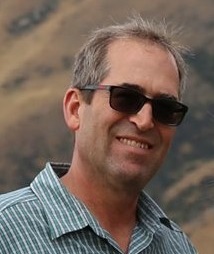 Dave Stauffer is the president of Lancaster Bicycle Club, which hosts rides, makes grants to support cycling and advocates on behalf of cyclists in Lancaster County.
One United Lancaster: Can you tell me a little bit about the Lancaster Bicycle Club? How old is it, how many members does it have, and what does it do?
Dave Stauffer: Lancaster Bicycle Club was started in 1973.  We serve Lancaster County with recreational riding opportunities. We have approximately 750 members.
We host over 500 rides a year from 30 different start locations.  We have five different ride classifications to serve beginning, casual paced up to advanced riders with ride distances from 15 miles and up.  Most of our rides are 20-45 miles in length.
We promote and host the Smart Cycling safety training that is put out by League of American Bicyclists.  We have a dynamic grant program for supporting cycling projects throughout Lancaster county.  We have paid out over $500,000 through this grant program and to the county in support of covered bridge maintenance.
Membership is free at this time.  The grant program and membership costs are supported by our Covered Bridge Classic event that is hosted in August.
OUL: How do people pursue biking in Lancaster County? Is it mostly recreation, or are there bicycle commuters, too?
Stauffer: Lancaster County has a long standing commuter population in the plain rural community.  Commuting has grown in the last 10 to 20 years in our urban and suburban areas as well.  Cycling has consistently grown in popularity as a healthy recreational sport over the past 20 years, especially in the past three years due to the pandemic.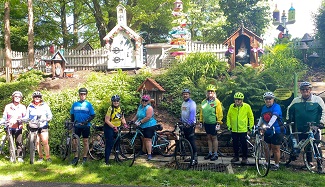 OUL: How has biking here changed over, say, the past 10 years? 
Stauffer: Cycling has grown in popularity for recreation and commuting.  Safety awareness has improved with great acceptance of helmets and lighting.  Obsolete railroad infrastructure has been effectively converted over to trails for recreational bicycle and pedestrian use.  Cities continue to have cycling infrastructure as a central theme in their long range transportation planning.
OUL: What is the Active Transportation Plan, and what is its vision for biking? Did the club, or club members, offer input on it?
Stauffer: The Active Transportation Plan is the city and other municipalities working together to incorporate pedestrian and cycling needs into their planning process so that it is a priority in planning of any new project or renovation instead of an afterthought.
OUL: Did the club, or club members, offer input on it?
Stauffer: Some members of the bike club have participated in various stages of the plan but the Bicycle club as an entity was not a part other than communicating it out to our members so they could give input.
OUL: Looking ahead 10 years or so, what changes would the club like to see? 
Stauffer: Our city is too old to design cycling infrastructure separate from the main traffic patterns.  The biggest improvement to cycling safety is education.  The safest use of a bicycle is as a vehicle obeying the same traffic laws as cars.
Allowing bicycles into the main traffic infrastructure reduces the overall traffic speeds and improves the safety for all of us.  Increased development of shared facilities, publicity and education are the lowest cost to develop and maintain, fastest to implement and safest for all users.