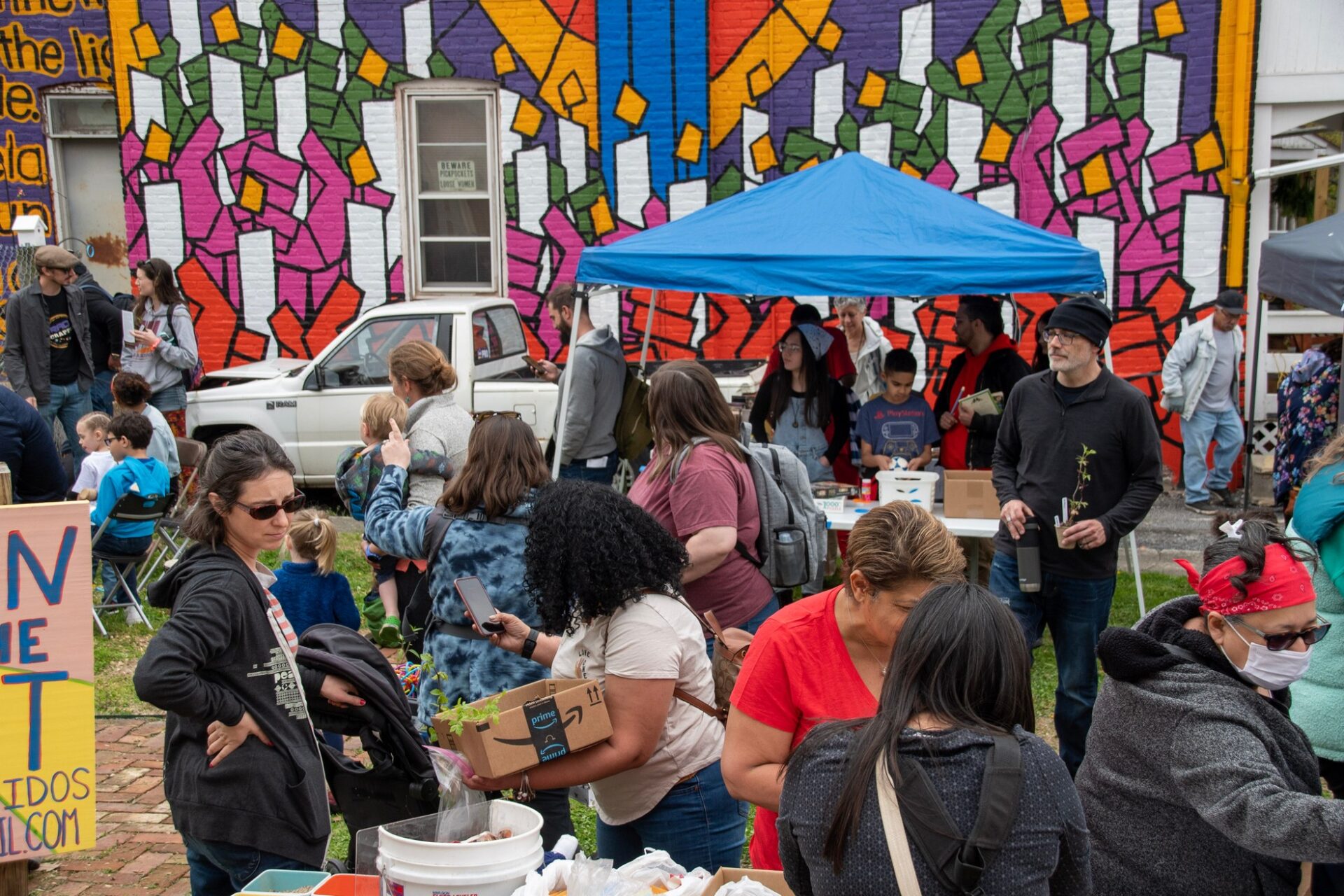 More than 120 people thronged a community garden in Lancaster's Southeast neighborhood on Saturday, enjoying music and spoken-word performances, taking part in a drum circle and learning about the environment for Earth Day.
It was a "magical event," said its organizer, Shauna Yorty, community liaison for the Garden in the Light at 21 Locust St. Yorty is the artist behind the eye-catching murals that serve as the garden's backdrop.
She and a team of volunteers were able to give away more than 80 trees and "countless" seeds and seedlings. Children received books, toys and school supplies, along with a kind of direct exposure to the wonders of the natural world that's becoming ever rarer in a world of shopping malls and social media.
"If we want to get kids to care about the land, they need to touch it," said Carla Eissing of the Alliance for the Chesapeake Bay. "They need to be there. They need to get their hands in the soil."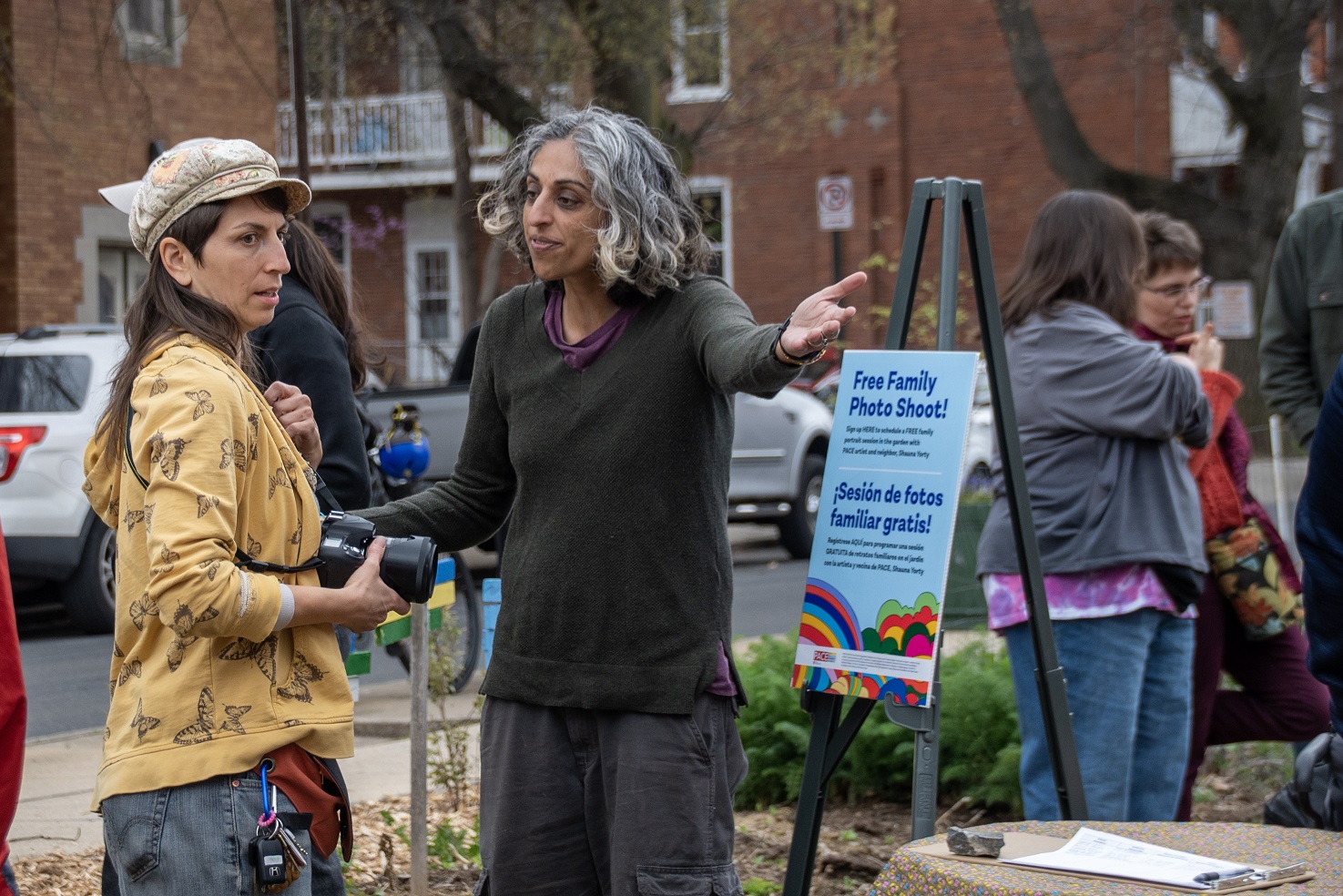 Zeshan Ismat is a professor of geosciences and founder of Blackbirds Environmental Justice. The imagery around environmentalism and outdoor recreation is so White-centric that it can be hard for other races and ethnicities to feel they belong, she said. Blackbirds is a way to diversify environmentalism so everyone can be a part of it, she said.
Its projects include urban gardening, tree planting, park cleanups and environmental education. Blackbirds started as a children's club for her daughter, and empowering young people to pursue environmental justice is a core goal, Ismat said: "I want the next generation to be their own best advocates."
Friends Tene Darby and Nelly Torres said they came out Saturday to get some seeds for gardening — Darby is a first-time grower — and enjoy the community spirit.
Partners in the event included Blackbirds, Alliance for the Chesapeake Bay, Chesapeake Bay Foundation, Penn State Master Gardeners and the Keystone 10 Million Trees Partnership. In 2019, the partnership honored Yorty with the Mira Lloyd Dock Diversity Award for her efforts to promote the Garden in the Light and neighborhood volunteerism. Proceeds from the award helped underwrite Saturday's tree giveaway.
Photos
(Photos: Kevin Ressler | One United Lancaster)