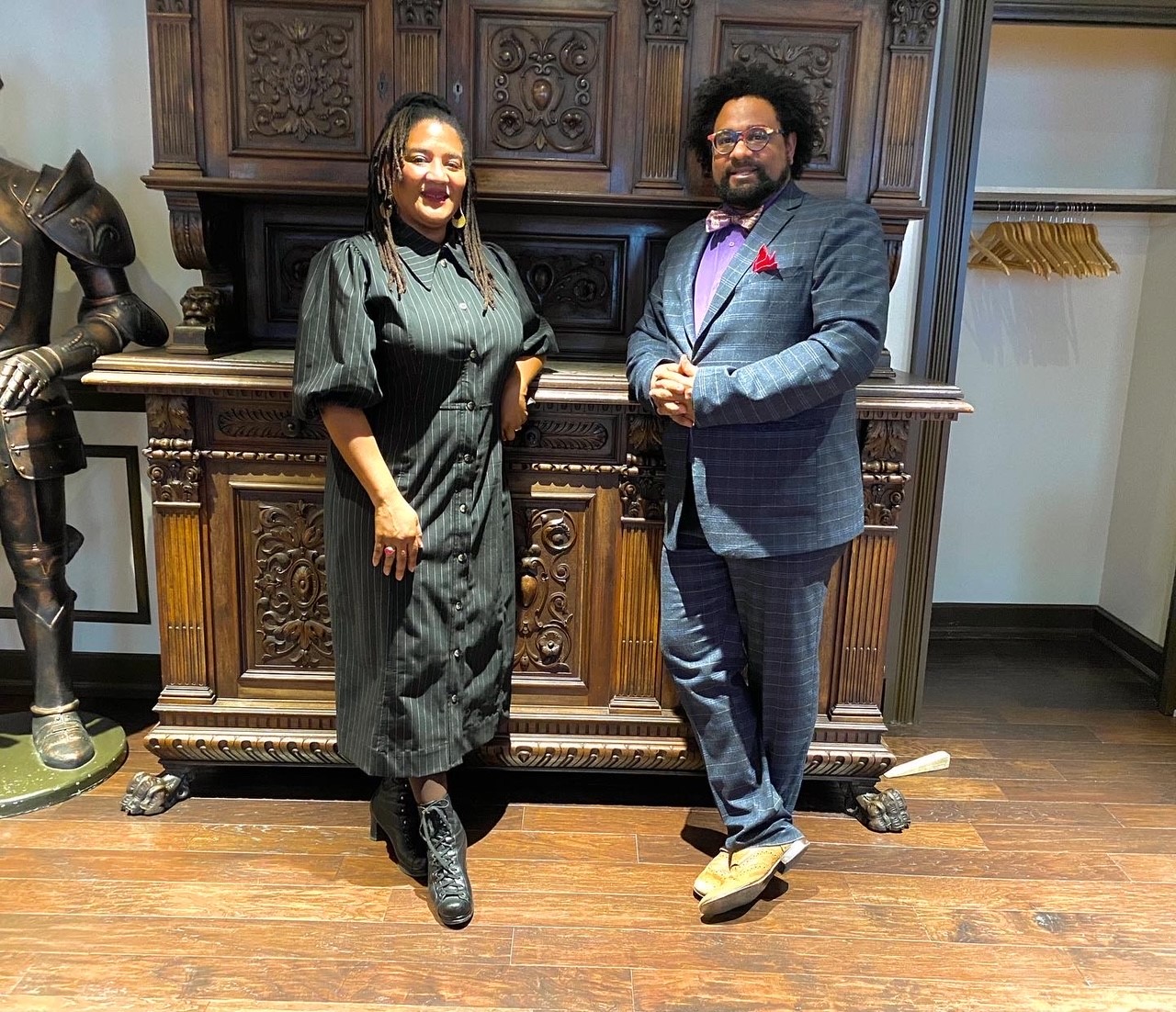 The Fulton Theatre hosted an artist talk on Sunday with Lynn Nottage, whose Pulitzer Prize-winning play, "Sweat," opened March 31 in the Fulton's Tell Studio theater.
In the Q&A-style presentation, moderated by Kevin Ressler, president and CEO of United Way of Lancaster County, Nottage spoke about her inspirations for the play, stories from her past and more to an audience of more than 100 community members, including the Fulton's "Sweat" cast.
Nottage is the only woman to have won the Pulitzer Prize for Drama twice; first for her play "Ruined" in 2009 and again for "Sweat" in 2017. The Fulton's production of "Sweat" is part of its Groff Studio Series, which showcases new and emerging theatrical works, often involving edgier topics and themes.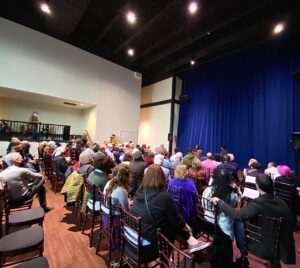 Nottage traced her love for theater to her experiences growing up in Brooklyn and listening to her mother's teacher friends swapping stories around the kitchen table.
"I think that the reason that I do what I do," she said, "is to replicate the experience of listening to all of these stories and amplifying them."
Before becoming a playwright, Nottage was chosen by musical composer Steven Sondheim to participate in a mentored course as a composer, but she found herself leaning more into the stories being told through writing than music.
Once she was "exposed to Broadway and the razzle dazzle of theaters on steroids," she knew she wanted to write for the stage.
The idea for "Sweat" originated in Reading, Pennsylvania, when factory work started to disappear in the post-industrial era, Nottage said. Set in a bar — a communal gathering space like the one Nottage's mother and friends used to swap stories around — the story centers around the idea of feeling invisible, underrepresented and unappreciated.
Nottage worked with United Way of Berks County along with other entities to research the piece and hear authentic stories so that "Sweat" would be representative of the area's manual workers, especially those who are Black.
It was essential for the play and its stories to be accessible to all, including those people she had been inspired by, she said, and that "everyone feels equally comfortable walking through those theater doors and hearing a story that is completely representative of your own personal narrative."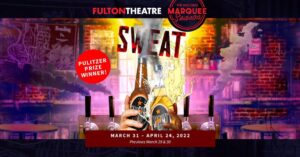 With "Sweat," and other projects currently in production, Nottage has been exploring virtual and free performance options to further open to the door to anyone who is interested in experiencing theater.
In the final section of the Q&A, Nottage discussed her love for "the textures of America" that influence her writing, as well as some of the Black writers who inspired her in her youth, such as Alice Walker and Paule Marshall.
"I saw myself [in their books] and felt permission to explore those landscapes and feel comfortable and seen," Nottage said. "Without those foundational writers, I probably wouldn't be where I am today."
The artist talk concluded with an invitation to attend the Fulton's production of "Sweat" during its run, which will conclude April 24.