The Lancaster County Food Hub has received a donation of more than 500 pairs of women's shoes from AMS East, a fulfillment center based in New Holland.
The shoes are from AMS East's client Soludos, a New York City-based footwear company. Staff at AMS East spent months identifying inventory suitable for donation. The Food Hub will be able to distribute the shoes to individuals who need them through its clothing bank program.
United Way of Lancaster County, along with its partner, the Lancaster County Homelessness Coalition, was able to connect AMS East with the Food Hub and helped with the donation logistics.
Dori Bernstein, human resources manager for AMS East, said she immediately considered United Way when Soludos expressed a desire to give back to Lancaster County. United Way historically has been able to link for-profit businesses with impactful organizations, she said.
AMS East staff said they were thrilled to provide quality footwear to community members who will benefit the most.
"Most of my life, I didn't have much," AMS East Inventory Control Clerk Robert Therrien said. Knowing where the donation was going, he said, made the biggest difference.
The significance of the donation is massive, said Rebecca Saner, program coordinator at Lancaster County Food Hub.
The Food Hub serves individuals who are homeless or at risk of losing shelter. Many of its clients lack access to transportation other than their own feet, and good shoes make a big difference to their wellbeing.
A 2017 Canadian study found that two-thirds of homeless people suffered from foot problems, such as infections, ulcers, injuries and frostbite.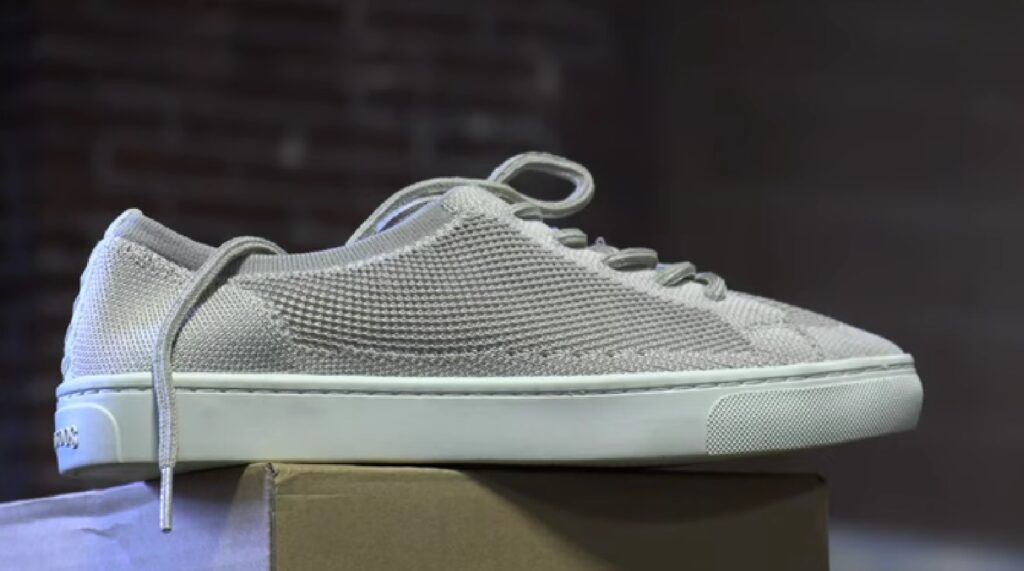 Soludos was founded in 2010. Its shoes are known for comfort and durability and typically sell at high-end retailers like Nordstrom and Revolve for an average of $100 a pair.
A donation like this is relatively rare. Rich Gingrich, AMS East's Senior Account Manager worked with Soludos to arrange it and said he was not surprised by the company's generosity. "They have been wonderful to work with and are incredibly charitable," he said.
AMS East is a branch of AMS Fulfillment, a national third-party logistics and order-fulfillment company based in Valencia, California. In 2017, it earned designation as a Certified B Corp., reflecting high social and environmental performance, transparency and accountability to all stakeholders, including workers and the community at large.
Obtaining B Corp status is not easy: There are just 1,418 Certified B Corps in the U.S., and 5,000 across the globe.
(Editor's Note: This article was updated Friday, July 15, to recognize the Lancaster County Homeless Coalition's role in facilitating AMS East's donation.)