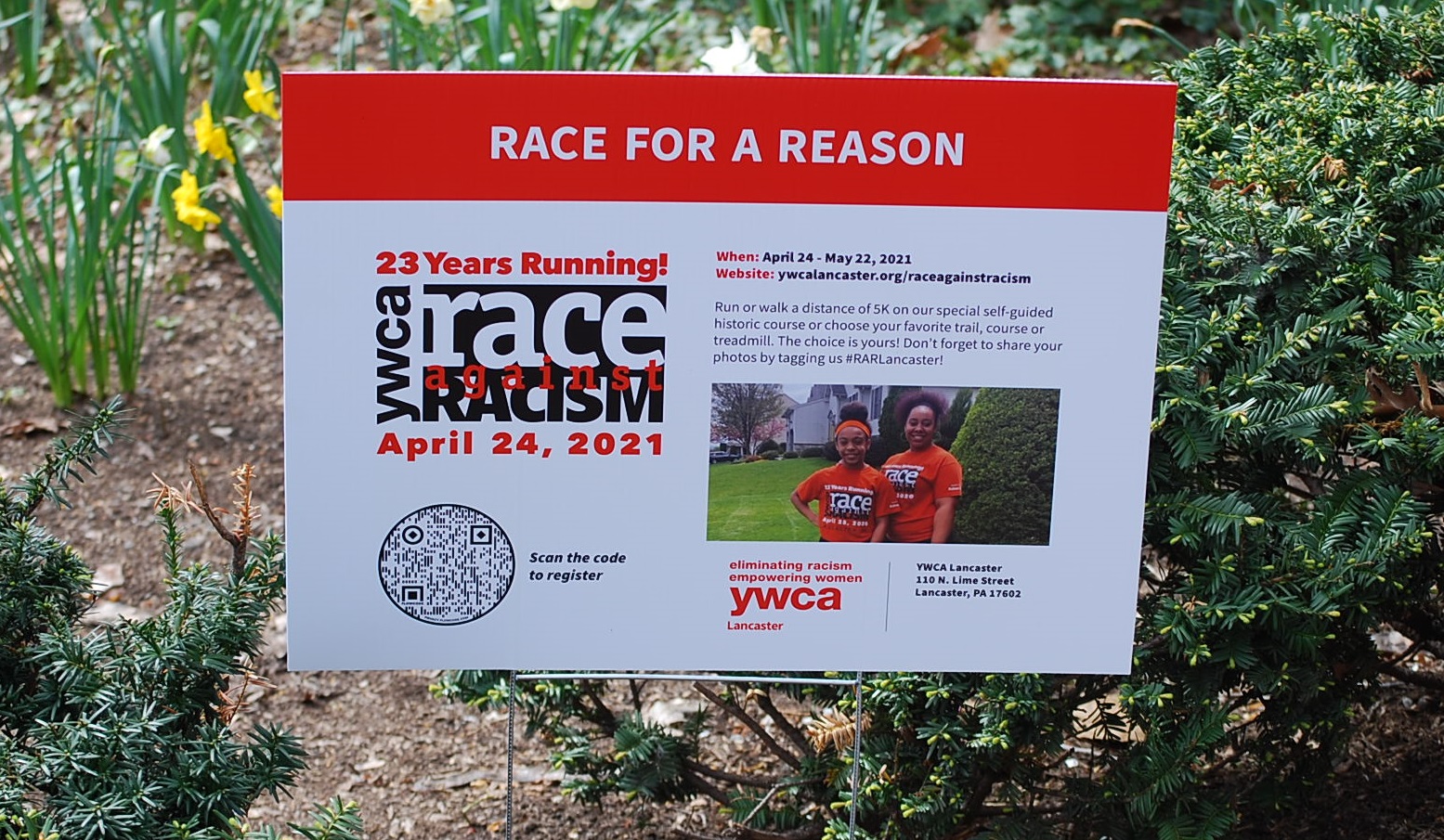 YWCA Lancaster's virtual 2021 Race Against Racism 5K begins on Saturday, but if you haven't registered yet, you still have plenty of time.
Participants can run at any time between Saturday, April 24, and Saturday, May 22. Registration will remain open through Friday, May 21, YWCA spokesman Bob Herbert said.
Now in its 23rd year, Lancaster's Race Against Racism is the oldest in the United States. This is the second year it will take place "virtually" due to the coronavirus pandemic. Proceeds support YWCA Lancaster and its programming.
For 2021, participants are invited to run or walk a self-guided 5-kilometer course with a curated Race Against Racism playlist, featuring music and commentary about historic stops along the route.
"A 5K race cannot end racism but naming the need to create change and working together can make a difference," YWCA Lancaster said in a statement.
The registration link is here. T-shirts and other "swag" are not guaranteed for late entrants, but YWCA hopes to make them available.
"Our intent is to try to accommodate everyone the best that we can," Herbert said.