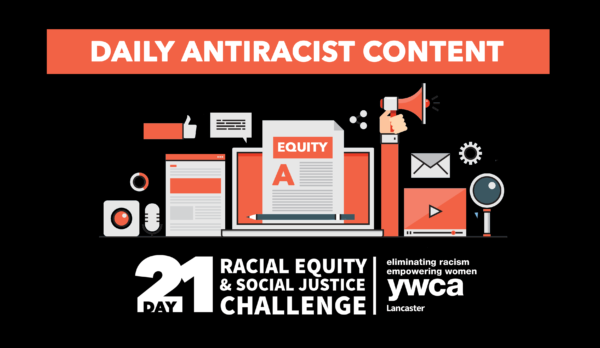 YWCA Lancaster will launch its 21-Day Racial Equity and Social Justice Challenge on Monday, May 24, as part of a nationwide movement to engage communities in anti-racist work.
The virtual challenge, which will end of Monday, June 21, is free and open to all, but registration is requested.
Participants will receive a daily email with three to four activities such as reading an article, listening to a podcast, watching a video or reflecting on personal experiences. The goal of the activities is to foster greater understanding, as well as to challenge participants to confront their biases and act for racial equity.
YWCA Lancaster staff members will host "Lunch and Learn" Zoom session on Fridays during the
Challenge to answer questions and discuss each week's lessons.
"The conversations often show how just how much more we all have to learn," said CEO Stacie Blake. "At YWCA Lancaster we are committed to learning and growing on these topics and are thrilled to bring this opportunity to the county and hope everyone will join us."
In June, YWCA Lancaster will also offer a 3-session training program through its Racial Equity Institute, teaching participants how "to dismantle racism and to communicate with others about racism and its manifestations." To sign up, click here.