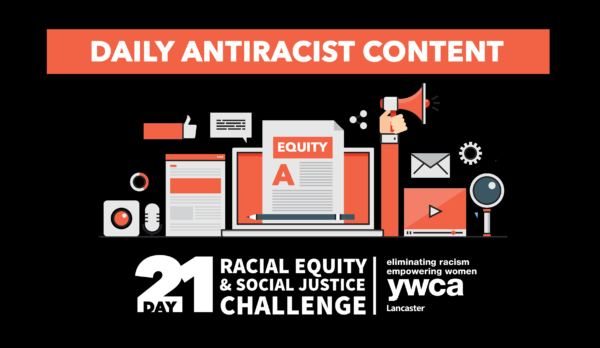 As part of a national movement to engage communities in anti-racist work, YWCA Lancaster is hosting a 21-Day Racial Equity and Social Justice Challenge starting on Monday, May 24. The event will continue through Monday, June 21.
The Challenge consists of a daily email directing participants to 3-4 activities that foster greater understanding and awareness of racism and that challenge participants to confront their own biases and to take action towards advancing racial equity.
The activities will include reading an article, listening to a podcast, watching a video, or reflecting on one's personal experiences.
Every Friday during the Challenge, YWCA Lancaster staff will host a weekly Lunch and Learn Zoom session to answer questions and discuss each week's lessons.
"Taking part in an activity like this helps participants discover how racial inequity and social injustice impact our community, connect with others, and identify ways to dismantle racism and other forms of discrimination," YWCA Lancaster said in its announcement.
The Challenge is free and open to all, but participants are asked to register in advance.