A helping hand is what many Lancaster County volunteers offered during United Way of Lancaster County's 29th Annual Day of Caring. Seventeen volunteer projects were offered over the two-day event, which is held September 11 and 12.
This special event saves thousands of dollars for local nonprofit organizations in facility and grounds improvement, gives members of the community a hands-on experience of the work the nonprofits do and allows volunteers to make connections — all while engaging in meaningful service projects.
The volunteer process looks a little different this year due to Covid-19, however many were still happy to help others during this tough time.
"It's just the best feeling. Giving back to your community is one thing that is the easiest thing for people to do. It is just a good feeling to get out. With Covid-19 going on, being with your friends, community, it lifts your spirits…that is for sure," said Melissa Conklin, who was volunteering with a group from UGI Utilities.
More then 100 students from Millersville University will volunteer on Saturday throughout Lancaster County.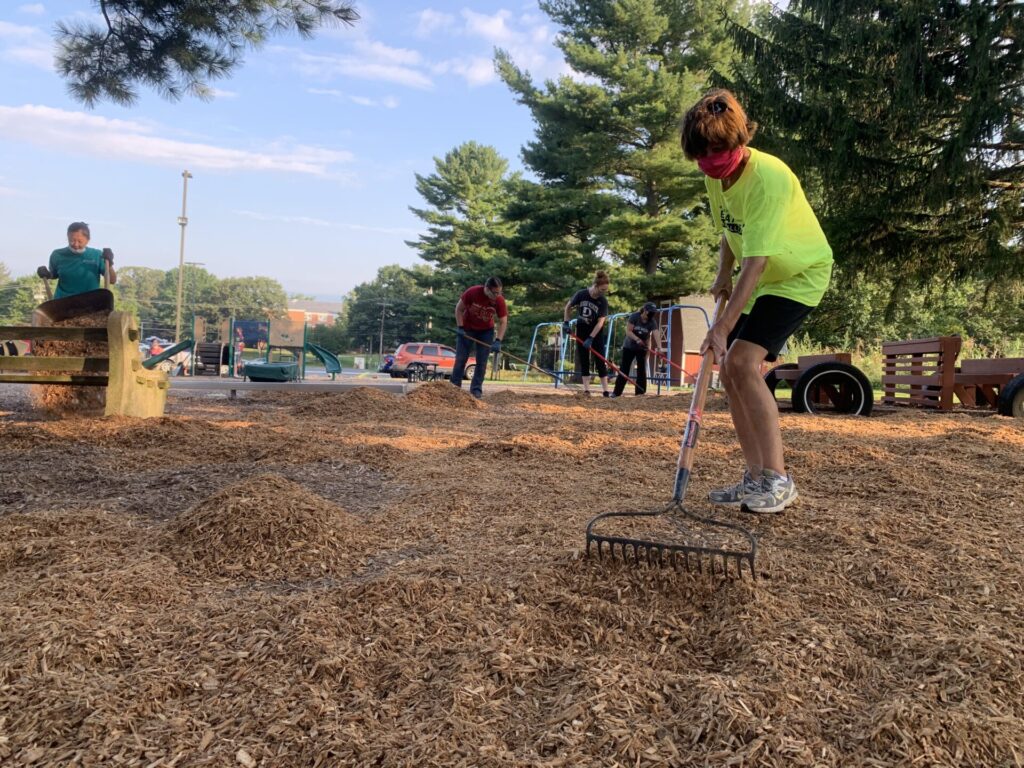 A volunteer helps with mulching at Elizabethtown Community Nursery School. (Photo: Maddie Seiler)