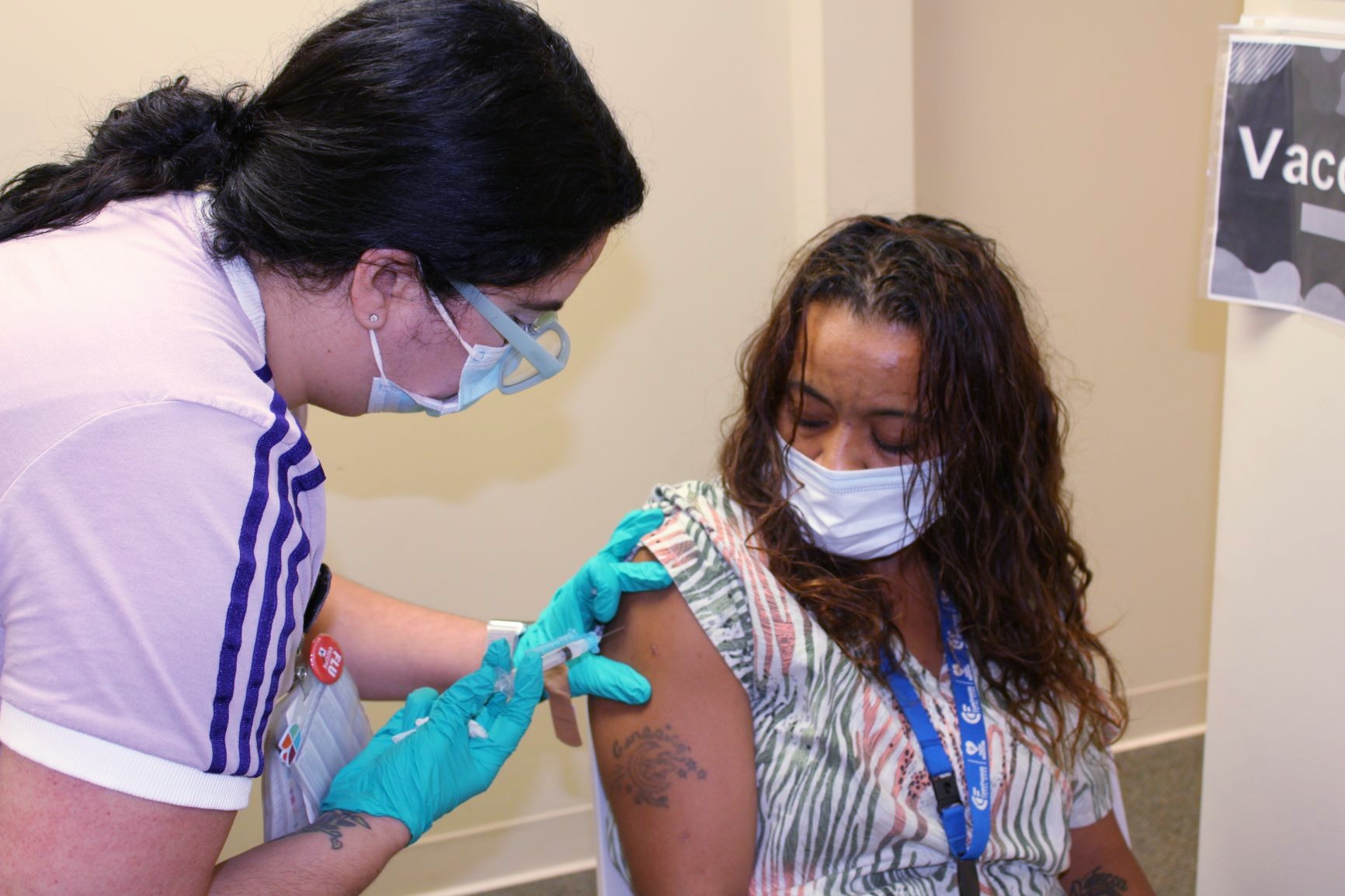 The United Way of Lancaster County is inviting local grassroots nonprofit organizations to help local health care providers bring Covid-19 vaccines to underserved populations.
They can do so by taking part in the Local Innovations in Vaccine Equity in Pennsylvania project (LIVE PA), which is making $4 million in mini-grants available to local organizations aimed to reduce vaccine hesitancy and ensuring an equitable vaccine distribution throughout the state.
Launched on June 10, LIVE PA is a collaboration between the Wolf Administration's Office of Advocacy and Reform and the departments of Health and Human Services, working closely with the United Way of Pennsylvania to fund hyper-local, grassroots nonprofit organizations to partner with certified vaccine providers to help the populations they serve overcome barriers to vaccination.
Lancaster was one of 10 communities selected for LIVE PA's pilot phase. United Way of Lancaster County is seeking local organizations in the ZIP codes 17602 and 17603 to hold vaccine events.
Each organization granted these funds will receive a reimbursement rate of $10 per shot achieved. The grants are designed initially to range from $200 to $20,000 per vaccination event depending on an estimated participant total. It also includes a requirement to Lancaster's United Way chapter who have partnered with Governor Wolf and United Way of Pennsylvania to fight vaccine hesitancy through digital media promotion of these grants.
Nonprofit organization can apply for a LIVE PA grant here.
After the pilot phase is complete, the grant opportunities will scale over time to cover the entire commonwealth, with the goal of targeting vulnerable populations with barriers to the COVID-19 vaccine in rural, urban, and suburban communities.
"The COVID-19 pandemic has shined a light on the significant disparities in health care across the nation. To combat this, Pennsylvania has worked to ensure we have an effective and equitable COVID-19 vaccine distribution plan." said Gov. Tom Wolf.
"The launch of LIVE PA is another key component to ease access and hesitancy to the COVID-19 vaccines. Local, grassroots organizations are staffed by community members throughout the commonwealth and have proven to be effective in reaching minority populations. I look forward to the impact this project will make to further combat the COVID-19 pandemic."
Individuals or organizations interested in learning more about eligibility and the application process should reach out to Deb Jones, Director of Community Initiatives, United Way of Lancaster County, or the United Way of Pennsylvania.