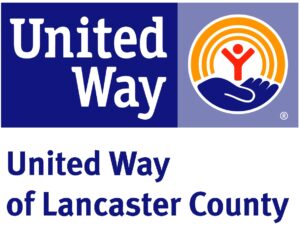 United Way of Lancaster County is pleased to announce the election of four new members of the United Way Board of Trustees, as well as the appointment of a new Board Chair, Steve Nieli.
With board members coming from many different business sectors, United Way of Lancaster County is excited to have these five new members as part of the board to provide fresh and unique insight on how to best serve the Lancaster County community.
The new board members, who serve three-year terms, are as follows:
• Dr. Mike Diller is a licensed psychologist and director of the WellSpan Employee Assistance Program (WSEAP). Dr. Diller earned his bachelor's degree from the University of Pittsburgh, a master's degree in Clinical Psychology from Loyola College in Maryland and a Doctor of Psychology Degree in Clinical Psychology from the University of Hartford. He spent 19 years in clinical practice, 15 of those years at WellSpan Behavioral Health (WBH), now known as WellSpan Philhaven.
• Salena J. Coachman is the current Vice President of Talent Sustainability, Diversity & Inclusion for Armstrong World Industries. Salena is responsible for development and execution of programs and processes in support of the company's Talent Sustainability (People Pillar) goals, working with the HR and Sustainability teams, the People Pillar Team, company leadership and employees broadly.
• David Aungst, President of High Hotels, Ltd, has held various leadership roles within High in both finance/accounting and operations during his 13 years with the company. David's hotel experience also includes 10 years with Marriott International in various finance and accounting leadership roles in Maryland, Virginia, Washington, D.C., and North Carolina. After leaving Marriott and prior to joining High, David was the controller of Prison Fellowship Ministries in Washington, D.C.
• Mike Todd, Vice President for Finance and Administration at Franklin & Marshall College, joined the college in July 2020. Before coming to F&M, Todd served as the chief operating officer at the University of Virginia's School of Engineering since 2017, where he led financial and administrative elements of the University's fastest-growing academic unit and stewarded its $200 million operating budget. He was also treasurer of the School's Board of Trustees.
The remaining members of the Board are as follows:
Steven N. Nieli: Chair
Katherine Pandelidis Granbois, Esq.: Immediate Past Chair
Rakesh Popli: Vice Chair, Marketing & Communications
Michael Frey: Vice Chair, Resource Department
Janet Treer: Vice Chair, Programs
Beth Riley: Vice Chair, Finance
Ben Eison: Vice Chair, Collective Impact
Victor Ramos: Vice Chair, Marketing & Communications
Willonda McCloud: Vice Chair, Equity
Dick Thomas: Secretary
Deepa Balepur
Deborah Brandt
Monika Chap
Tina Citro
Toni Donovan
Robert Gantz
Alisa Jones
Dr. Sharee Livingston
Dr. Damaris Rau
Ted Sickler, PhD
Ismail Smith-Wade-El
Jordan Steffy
Michael Truong