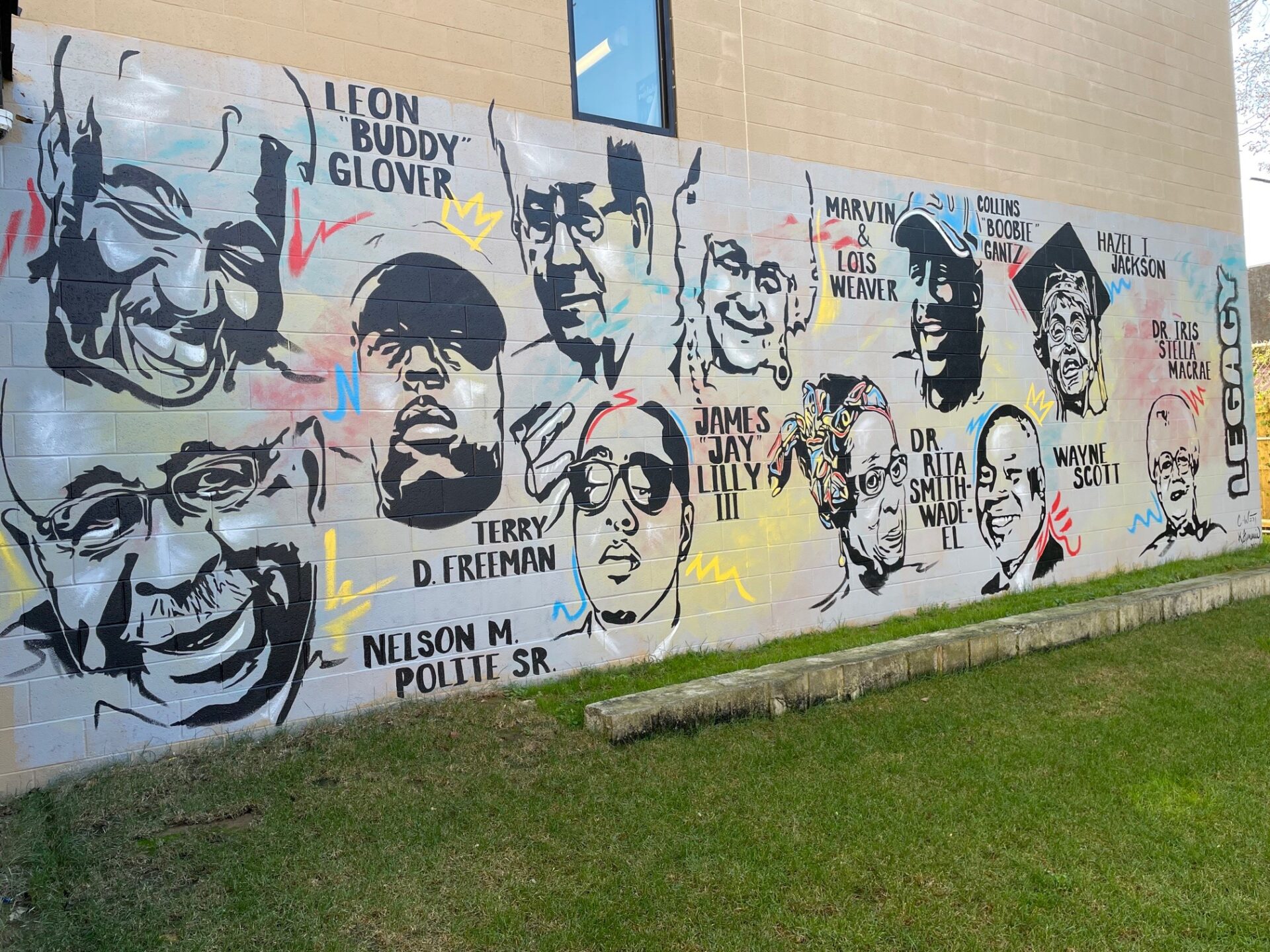 The Mix recently added a feature to its courtyard: A "Legacy Mural" honoring prominent local Black leaders.
"When I thought of the word 'legacy,' names just started popping into my mind," Kyonna Bowman, executive director at The Mix, said. "You have Hazel I. Jackson, who they just renamed a middle school after."
Bowman wanted to bring something special to the courtyard space. "I think it's been joy and emotional seeing people people they can relate to," Bowman said.
Artists Keisha Finnie and Caesar Westbrook painted the mural. It includes The Mix's founders, Marvin & Lois Weaver, along with Wayne Scott,  Nelson Polite Sr., Leon "Buddy" Glover, Iris MacRae, James "Jay" Lilly III, Rita Smith-Wade-El, Collins "Boobie" Gantz, Terry Freeman and Hazel I. Jackson.
The Mix is a youth development center for students in first to 12th grades, providing after-school programs and other enrichment activites.