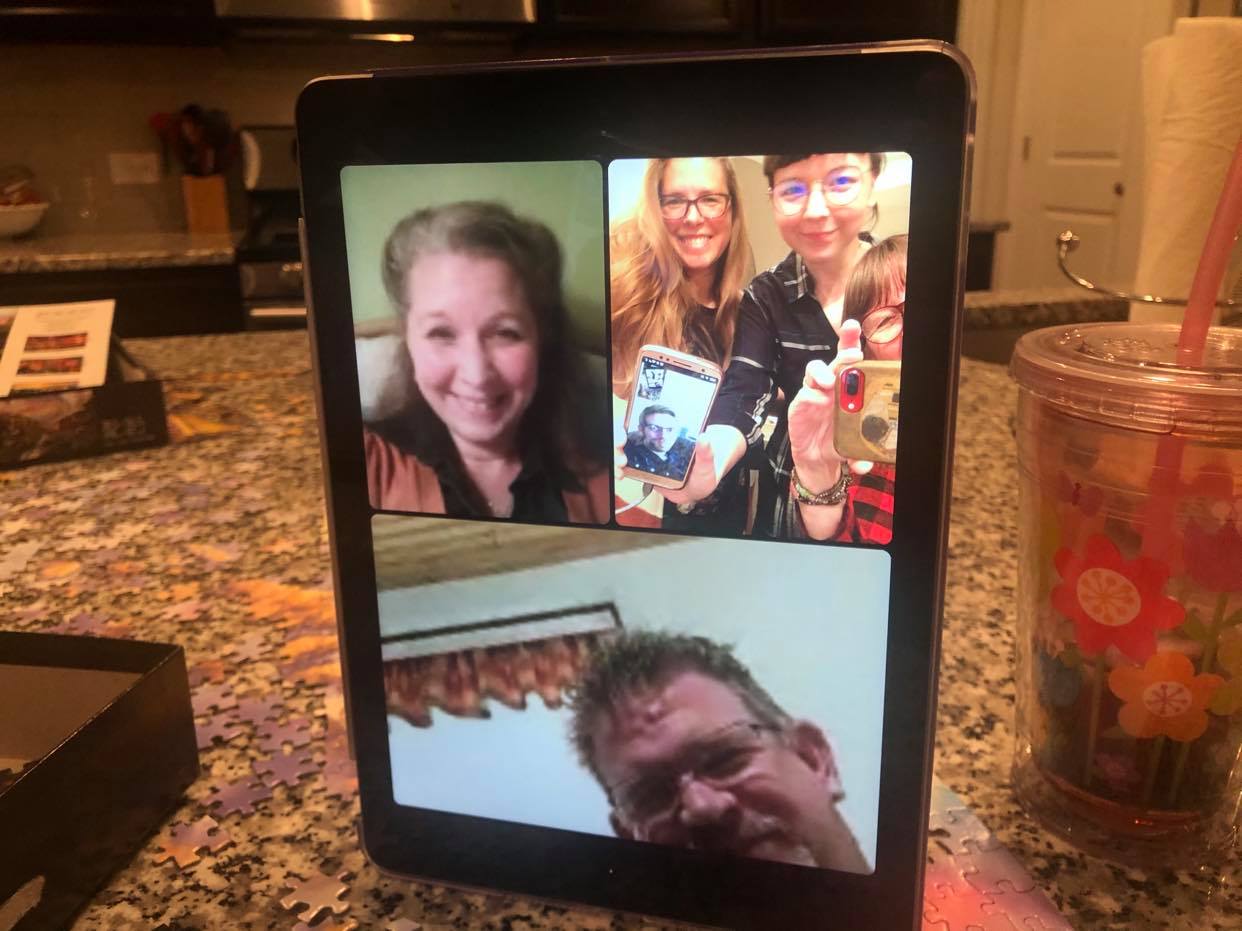 (Editor's note: This is a follow-up to Heather Hutsell's Nov. 23 essay, "Staying home for the holidays during Covid-19.")
Now that I've had some time to reflect on my solo Thanksgiving, I wanted to share a few things from my personal experience.
Not traveling this year (i.e., not being stuck behind the wheel of my car and not having to deal with the tryptophan-insane drivers "sharing" the road with me) was bliss. Not having an earworm for days on end because of my playlist, or battling highway hypnosis; not seeing the stretches of lined asphalt and brake lights even hours after I've stopped driving; not repeating over and over the urban legend speed limit rule, "Five is fine, nine you're mine," every time I passed a police car hidden in the bushes … you get the idea. Bliss.
Sure, I cooked the entire Thanksgiving meal (mostly) by myself (thanks, Bob Evans!), and as someone without a dishwasher, that was a real undertaking, but choosing to stay home and stay safe was, at its worst, bearable.
The last time I spent a Thanksgiving alone was about 20 years ago. I lived in Erie — about a 16-hour drive to my sister's — and as funds were tight at the time, there was no hopping on a plane just to fly down for a couple of days.
For that particular holiday on my own, I remember only bothering to make the sweet potatoes, cranberry salad, and stuffing, and I sat on my kitchen floor and ate it while my cat had a special and rare can of "turkey and giblets" on a plate beside me.
A holiday with COVID-19 standing between me and my loved ones wasn't nearly so empty as that one — thanks in great part to technology. Back then, there weren't video chat platforms. We didn't even have Facetime on our phones. I'm pretty sure I didn't have free long-distance calling yet either. In 2020, those of us who chose to stay home were still pretty thankful, at the very least, for the option of video chatting.
So, what was it like? Pretty strange, to be perfectly honest. Around 3 in the afternoon, I called up my mother, who was already at my sister's house, and she set me up on the iPad. My sisters, mother, nephews and brother-in-law took turns chatting with me about this or that. "We wish you were here" was offered several dozen times.
Other than not being able to share our respective snacks of shrimp cocktail (them) and homemade salted caramel and hot apple cider (me), and the lack of physical hugs, it was more or less Thanksgiving-as-usual.
Around 5 o'clock, we finished up the cooking in our separate kitchens — still on a livestream that would've either made Julia Child laugh or sob into her stuffing; yukking it up and exchanging the usual banter that we would have had, had I been one more body in Sarah's kitchen (sans the bumping into each other, of course). My sink filled with too many dishes, her dishwasher the same. It was surprisingly … normal. As normal as it could be.
By around 6 o'clock, dinner was pretty close to being dished up, and within another 10 minutes we were all well on our way to stuffing ourselves, just as the holiday dictates we do. The iPad was moved to the table, and I have to say, upon viewing pictures of the occasion, I kind of felt like I was in a fishbowl for the whole affair.
After we ate, we rounded up my brothers — also on video calls on a couple of other devices — and managed to "see" each other all at once, probably for the first time ever on a Thanksgiving.
With the saturation of video communication and such over the last several months, this doesn't seem like any great phenomenon, and yet circumstances forced us to adapt for the sake of the holiday and consider a new approach to our usual, individually made phone calls. When I told a dear friend about this, he revealed that his Thanksgivings normally consist of spending time with only one side of the family — his or his wife's — while the other misses out on their company. This year, video calls made on several laptops allowed them to all be together simultaneously, too, and this also struck him as something pretty special.
We were not the only ones who experienced this, of course, as my social media feed was full of Zoom grids of screen-shot faces. Had the pandemic happened even a year or two ago, the missing out would have been far more drastic. Tragic as COVID-19 has been, we truly are fortunate for the timing.
While a cyber connection can never take place of all that comes with being in person, now that many of us have experienced this alternative it seems to me that we've found a way to further strengthen communication with our loved ones — that we can make such sacrifices of staying home work without having to sacrifice connection, and despite a pandemic invasion.
I hope, as we watch the number of cases and loss of lives continue to make a tragic rise over the next few weeks, those who were resistant to staying home for Thanksgiving will reconsider their actions with the approach of December's many holidays, and make a wiser and demonstrably successful choice. Charge up those communication devices, my friends, plan accordingly, and know that while COVID-19 doesn't allow us to have it all right now, we can easily still have enough.