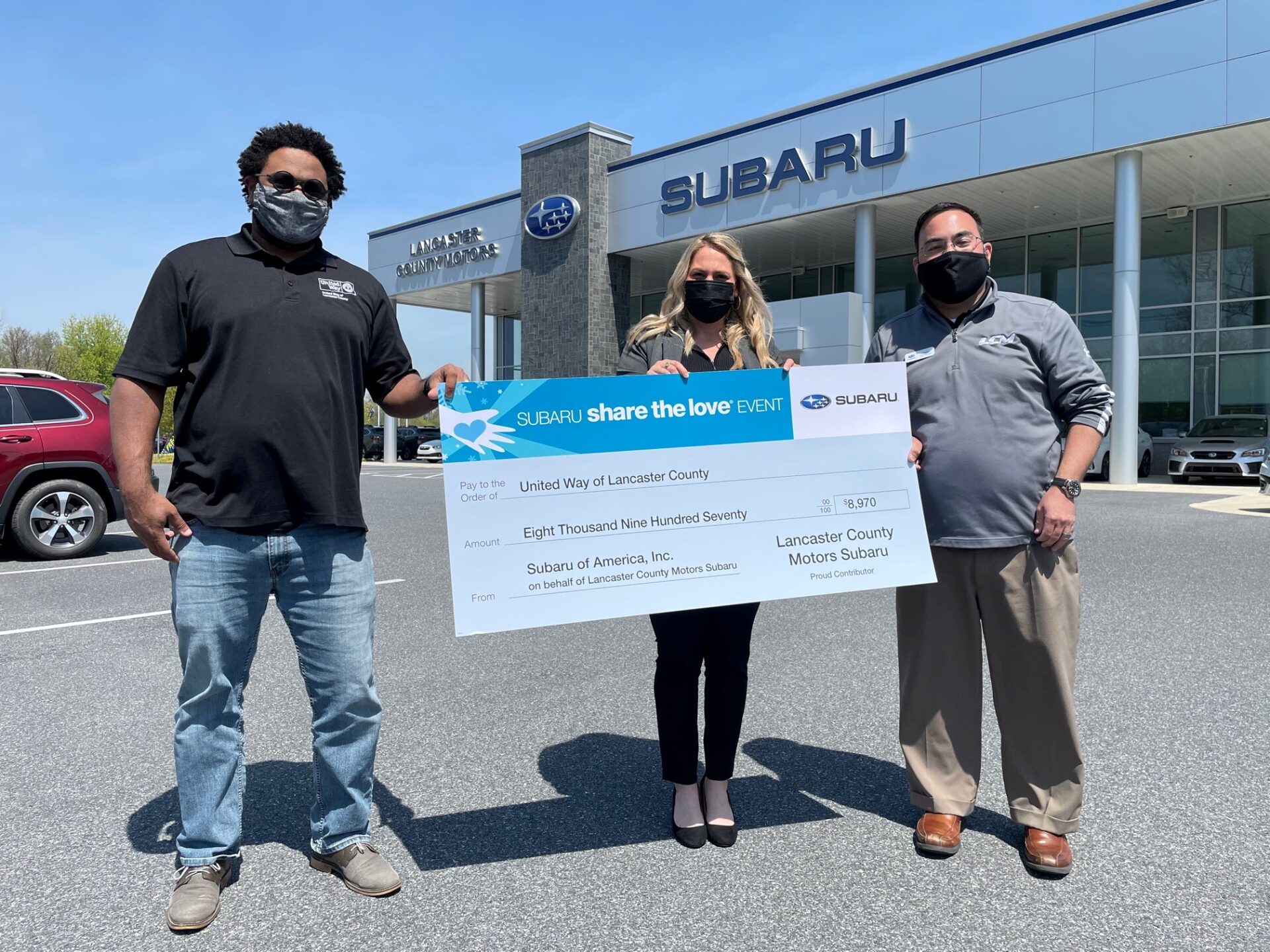 This week, Lancaster County Motors Subaru presented the United Way of Lancaster County a check for almost $9,000 to help the community.
The money was raised between Thanksgiving and early 2021 through Share the Love, a promotion sponsored by Subaru of America in partnership with individual dealerships.
During  Share the Love, when customers buy or lease a new vehicle, they can choose pre-selected charitable organizations to receive donations. Customers can choose up to four organizations, including a local charity named their Hometown Hero.
United Way of Lancaster County President and CEO, Kevin Ressler said, "We are so thankful for Subaru's generosity and for the Share the Love Event and what it does for the entire community."
Jonathan Furukawa, sales manager at Lancaster County Motors Subaru, said, "One of the things Subaru really stresses from the corporate level down is giving back to the community, being involved, and we really appreciate that and want to be involved in the community."
Subaru of America district sales manager Katie Samuel said, "Giving back is just such an important part of our values, and what are customers are seeking."
Over the last 13 years, through the Subaru Share the Love Event, Subaru of America and its participating retailers have donated more than $200 million to charity.