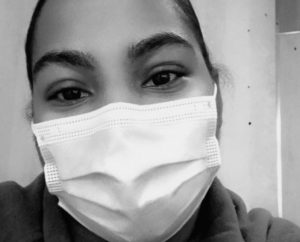 A mother of two had no sooner graduated from Tec Centro's Physician Office Assistant Program than she found herself in the midst of the Covid-19 crisis.
The 2020 graduate, identified by a pseudonym, "Rosie," works for a local hospital. Tec Centro is an initiative of the Spanish American Civic Association, which described Rosie joining the "front lines" of the pandemic in a update emailed Monday to the nonprofit's stakeholders. (Read the full email here.)
"During my classes, I worked on a hands-on project studying pandemics and epidemics – basically studying how these things can spread very fast," Rosie said.
To guard against transmission, she has to change clothes in isolation and shower as soon as she gets home.
"Our main thing now is to be there for everyone.  ... We need to be the support for our patients now, especially since they cannot have family visits," she said.