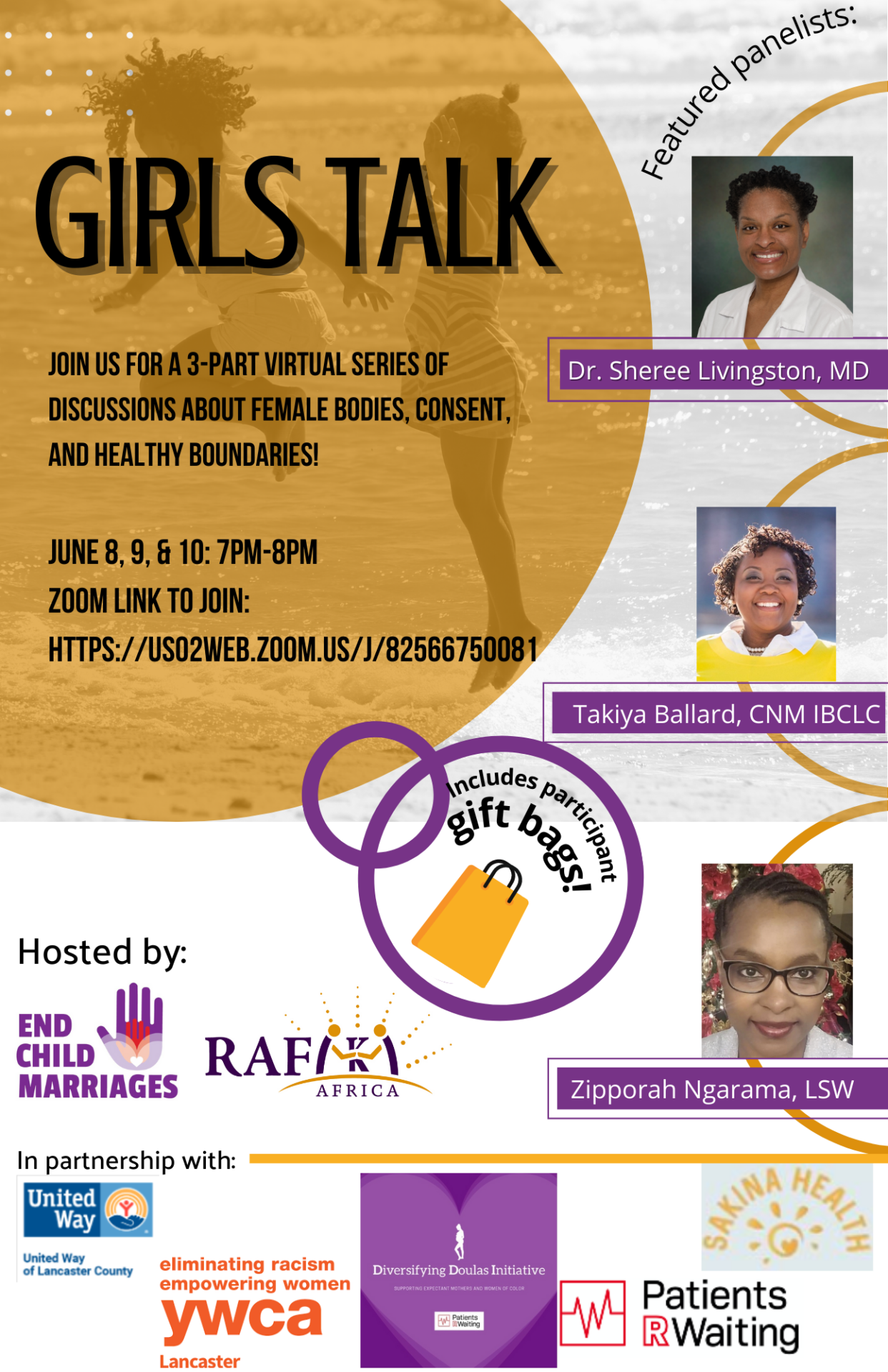 Rafiki Africa and End Child Marriages will be co-hosting a three-part, virtual health series for girls starting Tuesday, June 8.
"Girls Talk" is a free discussion series for girls across the world about female bodies, consent and healthy boundaries. The series will be on Zoom from 7 p.m. to 8 p.m. on June 8, 9 and 10.
The schedule is as follows:
June 8 - Takiya Ballard, CNM IBCLC, Sakina Health

Healthy and unhealthy practices for sexual health
Whose advice to trust on sexuality

June 9 - Dr. Sharee Livingston, MD, UPMC Lititz

Where to get help if you think you are having abnormal symptoms with your reproductive system
Can you trust a doctor of a different race if you are a Black woman?

June 10 - Zipporah Ngarama, LSW, Penn Medicine Lancaster General Health

General services and services promoting healthy relationships at YWCA Lancaster and its Sexual Assault Prevention & Counseling Center.
Rafiki Africa is a Lancaster-based nonprofit dedicated to working with African communities toward "optimal health," where communities can experience lasting spiritual, emotional, economic, social, physical and environmental well being.
The series is in partnership with Diversifying Doulas Initiative, Patients R Waiting, Sakina Health, United Way of Lancaster County and YWCA Lancaster.
To register for one or more of the sessions, click here.