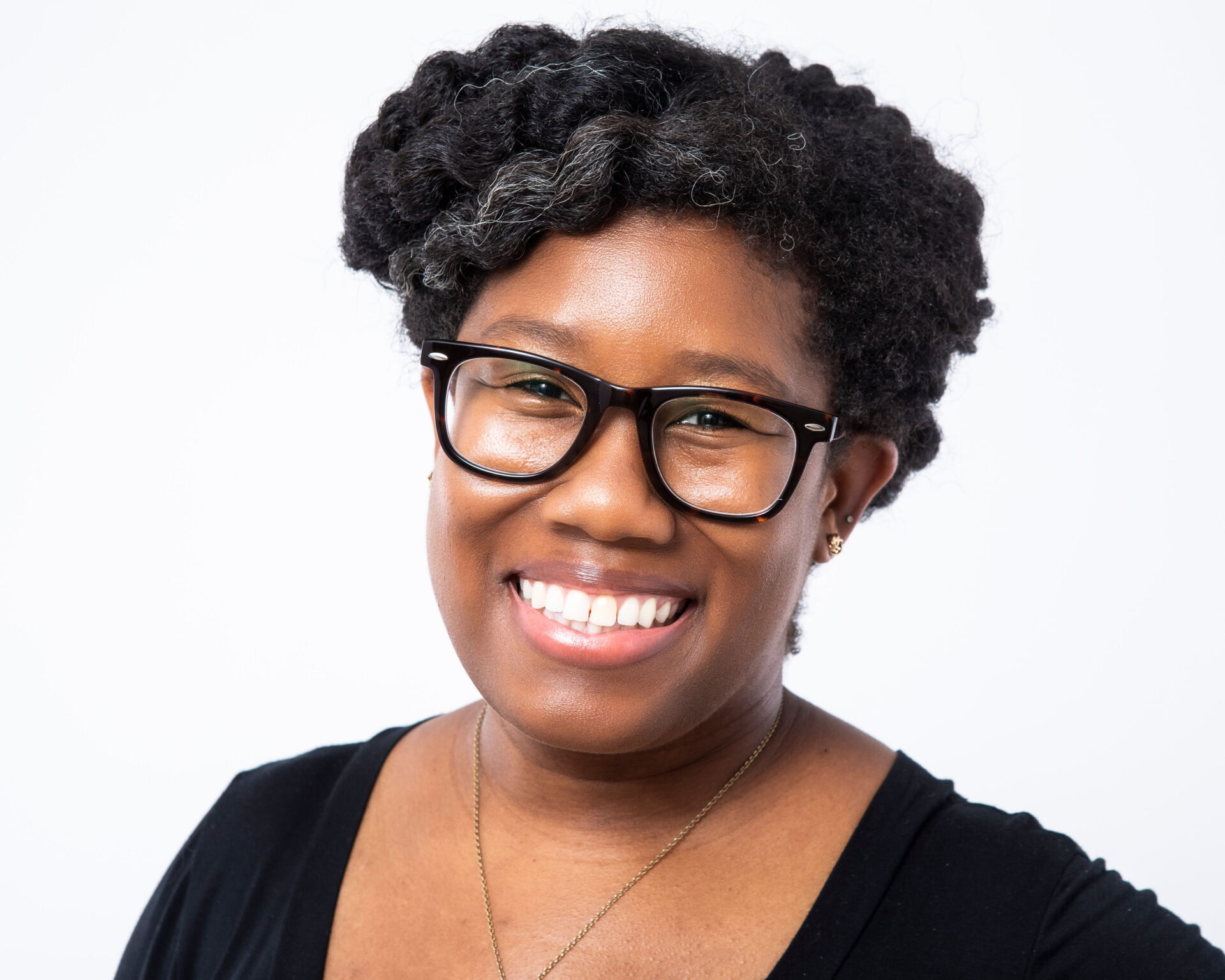 Starleisha Michelle Gingrich is so deeply involved with and impassioned by theater, she says even just thinking about it is one of her favorite hobbies.
Gingrich is a Pennsylvania native and trained actress who, besides working in education at Lancaster's Fulton Theatre, is the founder of Disrupt Theatre Company and an advocate for Lancaster's BIPOC and LGBTQ+ communities.
One United Lancaster spoke with Gingrich recently about equity in theater, her dreams for Disrupt and the Fulton; and how to sound like a Black woman.
This interview has been edited for brevity and clarity.
One United Lancaster: Tell me a little bit about yourself.
Starleisha Michelle Gingrich: I am, professionally, the outreach and education coordinator here at the Fulton Theatre. That was a position that I moved into in October after being hired in May as an outbound sales specialist, which is something I had no experience in, so education and outreach is a much better fit.
I'm also the founder and executive director of Disrupt Theatre Company, which is Lancaster's BIPOC-focused theatre company.
I'm originally from Mercersburg, Pennsylvania, about 20 minutes from Chambersburg and 15 minutes north of the Mason-Dixon line. I grew up on a farm, but had a lot of energy as a kid, so my mom suggested theater camp and it stuck.
I went to Messiah University to study theater and then moved to State College for two and a half years doing theater before moving to Lancaster in 2015.
OUL: I want to hear more about that, but first, can you tell me a little more about what drew you to the Fulton?
Gingrich: If you ask anyone who knows me, "What has Starleisha ranted about on Facebook in the last week?" it's going to be about diversity and inclusion in theater spaces, specifically predominantly White theater spaces, which is most of them.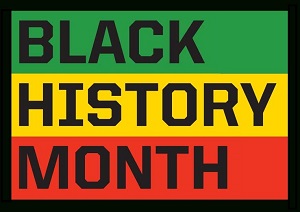 We have so many great community theaters and the Fulton is a regional equity house, but at the top of every single one of them is a white man. However, in my years of "complaining" about theaters in Lancaster, the Fulton has never really risen to the top. I think that's because Marc [Robin] has always been so good at diversely casting and picking shows that have diverse casts, whether that is ethnic diversity, height diversity, body diversity.
The Fulton has always been a place that I've looked up to, first because it was a place that I wanted to work as an actress. I've been onstage since I was 5 and I thought that I'd start at the Fulton, get my Equity card and then go west or do regional theater. But then I moved here and I started seeing the shift in programming that the Fulton was having.
For example, this season we did "Fun Home," which we brought down from the Studio [The Fulton's Groff Studio Series of new and emerging works], which usually does the hard-hitting musicals with deeper themes. And bringing it down to the main stage was a huge step for the Fulton, but Marc said, "We're going to talk about a gay family on our main stage because we can't continue shying away from these conversations." We got a lot of hateful calls about that show, but that's what good theater is. I'm really interested in the type of theater that gets people in and talking.
OUL: Was that part of how you got into your current position?
Gingrich: I will not stop talking about how we can make theater more accessible to people. My number one goal in life is, "How can I get more Black and Brown people in the door to come see shows at the Fulton and how do we do that in an accessible way, especially after a year of not having any revenue and doing a big capital campaign?"
My co-worker, StephJo Wise, who is the director of education, and I had had several conversations about the things that I'm passionate about prior to me even being hired here. In July, we opened a show called "Together We Celebrate" as our return to live and at the opening night party, StephJo approached me and asked when we could talk about me coming to education and I told her I was ready.
I knew that I wanted to be in education, I just had to keep reminding myself to keep digging into the hard work while I waited because I knew that if I just let the bigoted people ramble and then go home and say nothing, then I'm not going to get what I want necessarily. That's something I try to encourage other people to do, is to be their own best advocate.
OUL: When was the last time you advocated for yourself?
Gingrich: Thinking of theater advocacy, [Ephrata Performing Arts Center] is doing "The Color Purple" this fall and just announced that they are going to be paying all of their actors through the Community Collaboration Funders.
I've been in shows at EPAC; I was in "Hairspray" in 2017 and they had a really hard time because it's hard to find Black folks who are willing to do community theater because every two years or so, we are called on to be in a show because the theater doesn't have enough Black people to round out the ensemble. I'm sick of it and that's why I started my own theater company and I pay everyone that works on our shows.
Anyway, so I see the compensation announcement and I commented on the Instagram post, "What's the pay rate?" because there is a big difference between getting paid $150 for a six-week rehearsal process and a three-week show run and $300+ for that same amount of time. There's something to be said about transparency, especially when you're talking to Black people who have been burned by theater companies.
And a friend of mine who works there a lot commented back and said, "More than $0," and again, I said, "Yes, but how much?" and nobody ever answered my question. So I emailed the executive director and the office manager and the vice president of their board about my concerns, like if any of them have gone through anti-oppression training or if there would be a trained professional in the room to make sure that the Black, women actors are protected and are able to speak freely. "The Color Purple" is a show about violence against Black women, after all.
I don't even want to be in the show, but I'm in a position in the community where I can advocate for people and step outside my wants and needs to use my voice for them.
OUL: Besides what we've already talked about, what do you like to do when you're not working?
Gingrich: I'm one of those people who knows when to stop working, but I'm not one of those people who doesn't do theater. When I got my job at the Fulton, I was finally able to say, "Theater is my hobby and my career and something I get to build on the side with my own theater company." I feel like most of my hobbies revolve around theater.
One of my best friends, Sophia, is the stage manager for one of our Studio shows, but they are also my stage manager at Disrupt. And from day one, I've said to them, "The minute you get your first stage managing gig, please forget about me. Do not worry, I will find someone else; I want this for you."
With Disrupt, I really want to take care of my people in that way and get them ready for the theater world. I think I've always been a fierce advocate for people who are good at what they do, but don't necessarily get a lot of opportunities.
OUL: Besides Sophia, how many staff do you have at Disrupt?
Gingrich: Just me and Sophia so far. I do have an arsenal of people that I can call upon to get stuff done, though. Sophia was my stage manager for our very first show, that we did over Zoom, called "Smart People" and then they were my stage manager for "Pipeline" this summer. It's just been me and Sophia, which is why they're literally the glue that holds me together.
OUL: Are there plans for any upcoming shows?
Gingrich: This year I have a bit of money, so I'm building a season, which is absolutely absurd. But I've already had to cancel one show because everything was set to move and then Omicron happened and I just got a gig directing another show. So right now [the season] is on the backburner because I have a friend who is adapting a show for the summer and another friend who's going to be directing a show in the fall for us.
So I think we'll just do summer and fall and see where that takes us. Hopefully then I'll be much better prepared to do a three-show season in '23, a four-show season in '24 and so on.
OUL: As we're in Black History Month, I wondered what Black History Month means for you during a time of more racial tension, but also the emergence of more equity work?
Gingrich: For me, a lot of what I think about when I think about Black History Month is the power of own voices and own stories. I think there's something to be said for just listening to Black people, especially Black women and even more so, Black trans women.
There's only so much we can do in 28 days, so what are you doing for the other 11 months of the year? What does your advocacy or activism or personal cultural celebrations look like? For example, I just started celebrating Kwanzaa a few years ago.
I'm adopted by White people, but something that was important to my mother was that I learned a lot about Black history, but as a kid I just wasn't really into it. But as an adult, and especially moving to Lancaster, I really started digging into more of what it meant to be a Black woman.
Something that we talk about in a lot of transracial and interracial adoption circles is, "When did you first realize you were Black?" and it didn't really click that there was a whole culture I was missing out on until college. Then when I moved to Lancaster, I became a "Black actress," which is fine, but now I have to do something with this information that I've received in a very strange way and what does that look like?
It looked like having hard conversations with other black people, like Izzy [Ismail Smith-Wade-El], who was my first Black friend here. He directed me in a staged reading and I went to him at rehearsal one night and said, "Izzy, I was adopted by White people. How do I sound Black?" and he said, "Starleisha, are you a Black woman?" and I said, "Yes," and he said, "How do you sound?" and I said, "I sound like this." Basically, he said to me, "You are who you are and that is enough," and I carry that with me.
So for me, a lot of Black History Month is acknowledging the diversity of blackness and recognizing that we are not a monolith of people. No two Black people are the same, especially not in theater.
OUL: Is there anything else that Lancaster should know about your or your work?
Gingrich: I try to tell as many people as I can, "If you've never acted and you want to, talk to me." I want Disrupt to be the hub of Black theater like Teatro Paloma is the hub for Latinx theater. I just want people to be excited about having new experiences in theater.
But I also want people to come to the Fulton. We just had this capital campaign and literally own the whole block now and we're perceived as being this white, rich institution. While that might be true about who is writing the checks, that's not necessarily true about who is working here.
Something that I'm really passionate about in this job is just getting different people in the door. We take Access cards, so you could see a show for $5, and we have Pay-What-You-Want night every first Tuesday of the show. I'm working on changing the narrative of who's in the seats on any given night because I know what it's like to be a Black actress and look out and only see White faces.
So I invite anyone who's anyone to come to the Fulton and see what we're all about and get excited about Disrupt and just make some magic.