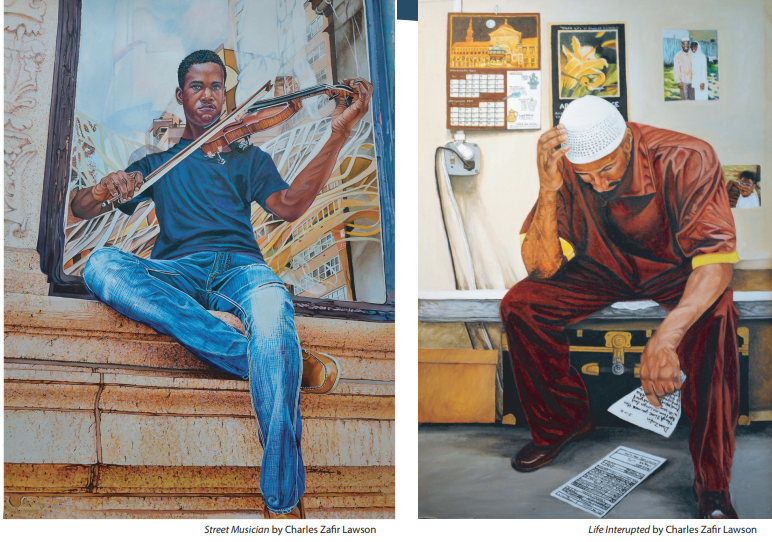 The Moravian Center of Lancaster, The Islamic Community Center of Lancaster, and Art for Justice are coming together to present "Paint, Prison, and Possibilities: Conversations About Justice from Oct. 1 through Nov. 28.
The event features an exhibit of 30 artworks by incarcerated individuals entitled "Incarcerated Artists' Creations from Within," coupled with a series of four panel discussions on art and criminal justice.
Both the exhibit and discussions are being hosted by The Moravian Center of Lancaster, 227 N. Queen St., Lancaster, on the third floor of the building.
The panels will be as follows:
Solitary Confinement: 6:30 p.m. Thursday, Oct. 7

John Rowland – Coordinator of Statewide Campaigns for the Abolitionist Law Center
Lisa Kessler-Peters – Survivor of Solitary Confinement
E. Dewey Mullis, MSW, LCMHC-A – Behavioral Health Response Team at City of Greensboro

Issues Surrounding Reentry: 6:30 p.m. Thursday, Oct. 21

Carrie Kurtz – Lancaster Reentry Coalition Coordinator, Community Action Partnership (CAP)
Christopher Dreisbach – CEO Blueprints for Addiction Recovery
Pam Superville – Acting Deputy Director of Rise (Reentry Program for the City of Philadelphia)
Kate Good – Executive Director, Parish Resource Center

Art as a Human Right: 6:30 p.m. Thursday, Oct. 28

Ann Marie Kirk – Co Founder and Executive Director, Art For Justice
Diana Vuolo – Founder and Executive Director, SWAN: Scaling Walls A Note at a time
Sam Schindler – Adjunct Instructor, Pennsylvania College of Art & Design
Jamie Beth Cohen – Writer and Storyteller

Conversations about the Lancaster County Prison: Thursday November 18 at 6:30 p.m.

John Maina – CEO, Central Pennsylvania Equity Project
Ahmet Tekelioglu – CAIR Philadelphia
Michelle Akritas – Founder, Lancaster Bail Fund
Jean Bickmire – President, Have a Heart for Persons in the Criminal Justice System
More panelists and discussion moderators are expected to be added.
Both the art exhibit and discussions are free and open to the public. The panels will also be available on Zoom, ID: 727 695 9529.
The art exhibit is available to the public from 6 to 9 p.m. on Lancaster's First Friday in October (Oct. 1) and November (Nov. 5).
Individuals and groups interested in touring the exhibit on other days may make appointments through Sign Up Genius, by calling The Rev. Mandy Mastros at (717) 397-9722 or emailing pastor@lancastermoravian.org. Classes, groups, organizations, individuals and families are all welcome to attend.
All attendees are required to wear masks while in the building.