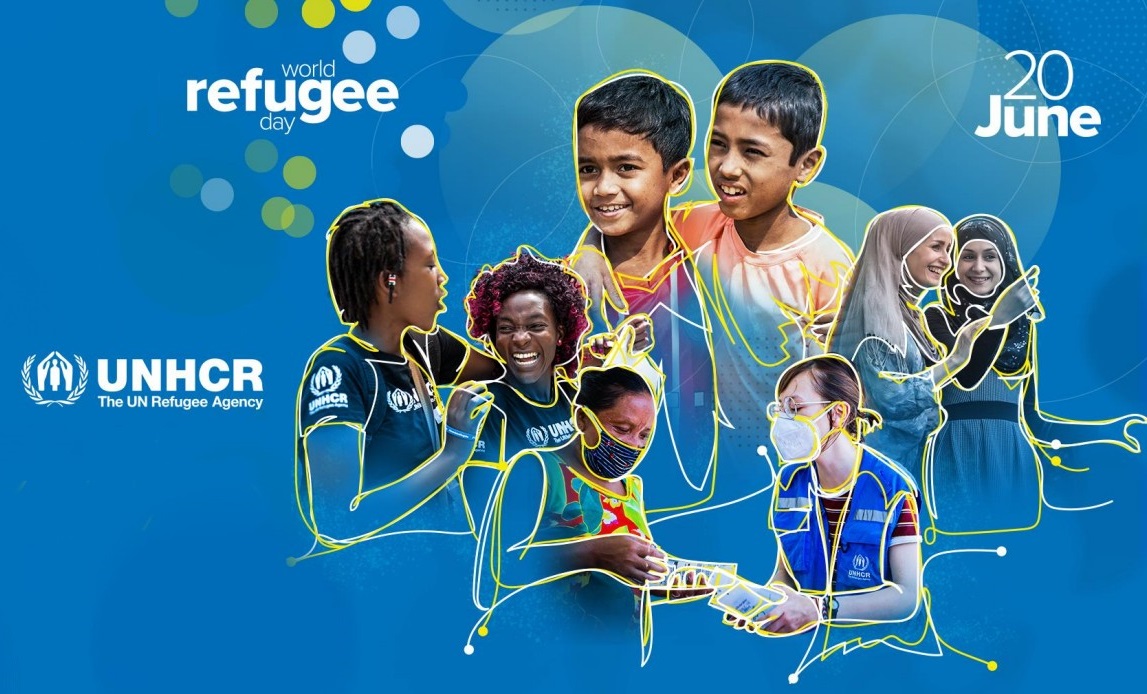 Sunday is the 20th annual World Refugee Day, a day designated by the United Nations to honor refugees around the globe.
Thursday night, during Church World Service Lancaster's Stronger Together virtual event, Omar Mohamed, author of "When Stars Are Scattered," reminded us that World Refugee Day is a day to both celebrate refugee courage and resilience and to remember and mourn those who have lost their lives fleeing persecution and conflict.
It asks us to stand in solidarity with the more than 82.4 million displaced people worldwide and to hold space in our hearts and minds for the hopes, dreams, fears, and sadness that move with our newest neighbors as they build new lives in Lancaster.
For more than 30 years, Church World Service Lancaster has welcomed and empowered refugees, immigrants and asylum-seekers from around the world to our beautiful city. Together, we have built more powerful and diverse communities and new neighbors have grown into old friends.
And so, we ask you to join us in celebrating our refugee community member's accomplishments and successes. For example, just this year, young Bhutanese Nepali refugees joined together to provide opportunities to talk about and destigmatize mental health needs. From this, they've created a new non-profit, Bhutanese Refugees Inspiring, Growth, Humanity, and Traditions (BRIGHT).
And we also ask you to join us in grieving for those who haven't made it to safety. Earlier this year, hundreds of resettlement flights were cancelled as we waited on an updated Presidential Determination. While some of those families have now been resettled, others continue to wait in peril for an opportunity to build back their lives.
We also celebrate a return to welcome as the new administration has raised the refugee ceiling for this year to 62,500, with a promise to increase this number again (to 125,000) for the upcoming fiscal year. Already we have welcomed three new families to Lancaster this month and we celebrate their new beginnings and the community members and volunteers who are walking alongside them as they start again here in Lancaster.
The most recent United Nations Global Trends report indicates that the past year saw a dramatic increase in the number of people fleeing violence and persecution. Those 82.4 million forcibly displaced people worldwide constitute the highest number on record.
"A strong resettlement system is not only necessary in providing a road to security for those displaced by violence, persecution, and upheaval, it is integral to the United States remaining true to its legacy as a nation of welcome," said Rick Santos, President and CEO of Church World Service.
So on World Refugee Day we ask you to join us in celebrating, remembering, and finally, advocating in solidarity with displaced peoples worldwide.  Each of us has a role to play as we rebuild and strengthen the refugee resettlement program and work to restore asylum protection.
Call your representatives in Congress today to hold the administration and Congress accountable to welcome people fleeing violence and persecution.
Educate, donate, and volunteer to support Church World Service Lancaster in empowering refugees, immigrants and asylum seekers as they build new lives in Lancaster.
We are stronger together.