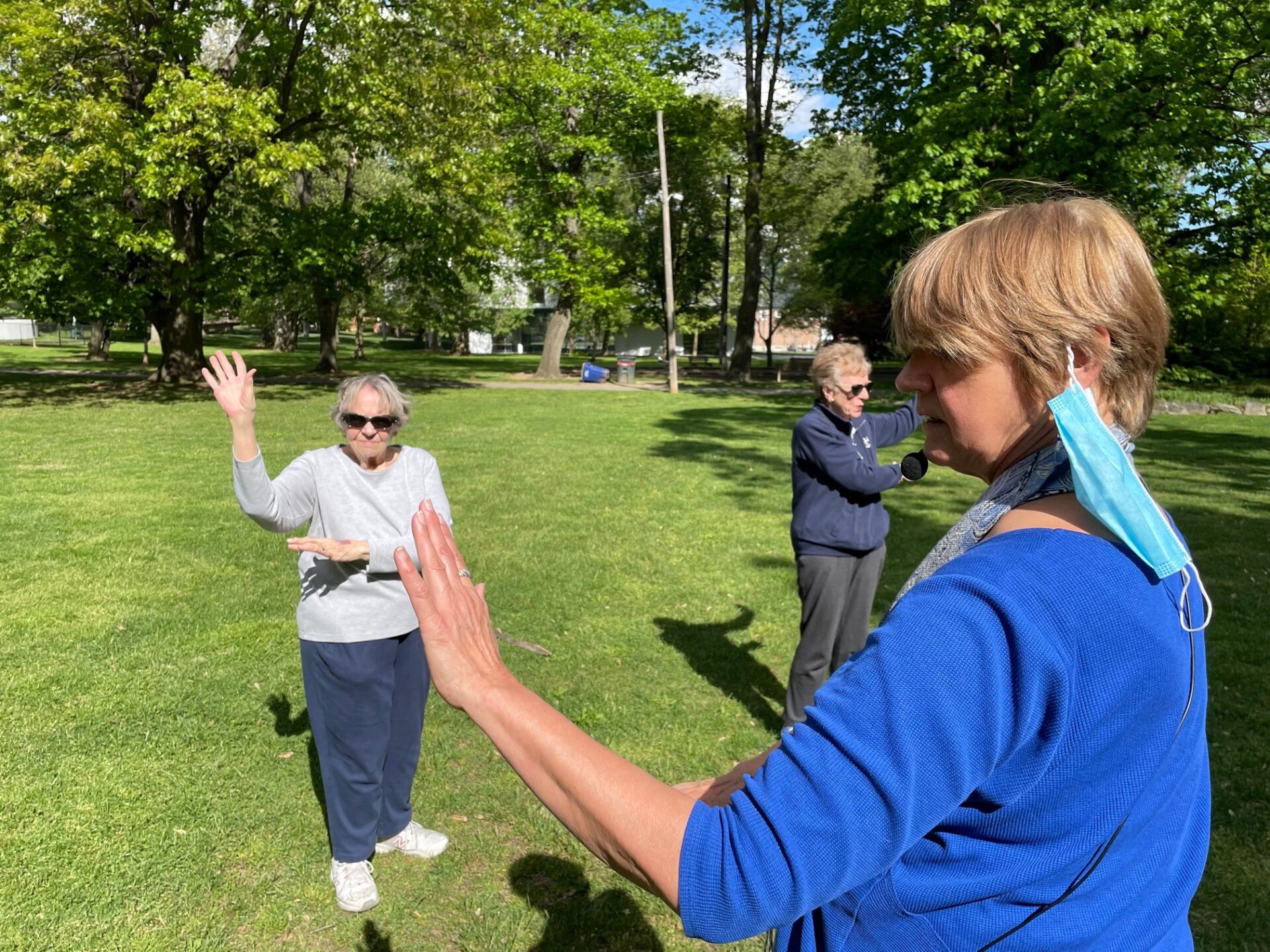 This spring, Lancaster County Office of Aging launched Tai Chi for Arthritis classes for adults 60 and older.
There are three classes. One is indoors at the Lancaster Rec Center, while the other two are outdoors at Buchanan Park in Lancaster.
Led by a certified instructor, Tai Chi for Arthritis is an evidence-based program designed to improve movement, balance, strength, flexibility, and relaxation.  The goal of the program is to decrease pain and falls in older adults and is appropriate for people with mild, moderate, or severe joint and back pain.
Ellen Weekes, the Office of Aging's health and wellness coordinator, said, "When I spoke with people about registering for the class, they talked about how anxious they were to get out and do programs again now that many are vaccinated and they feel safe getting out."
One of the class participants, Sue Martin, said, "I like that it is nice smooth motions. We are all looking for the same thing, lets get together with people and have some fun."
All three classes are full, with 45 registrants in each outdoor class and 20 in the indoor one. They run through the end of June. People interested in future classes may contact Weekes at the Office of Aging at (717) 299-7979.
Tai Chi for Arthritis is an implementation of Tai Chi developed by Dr. Paul Lam, founder of the Tai Chi for Health Institute.