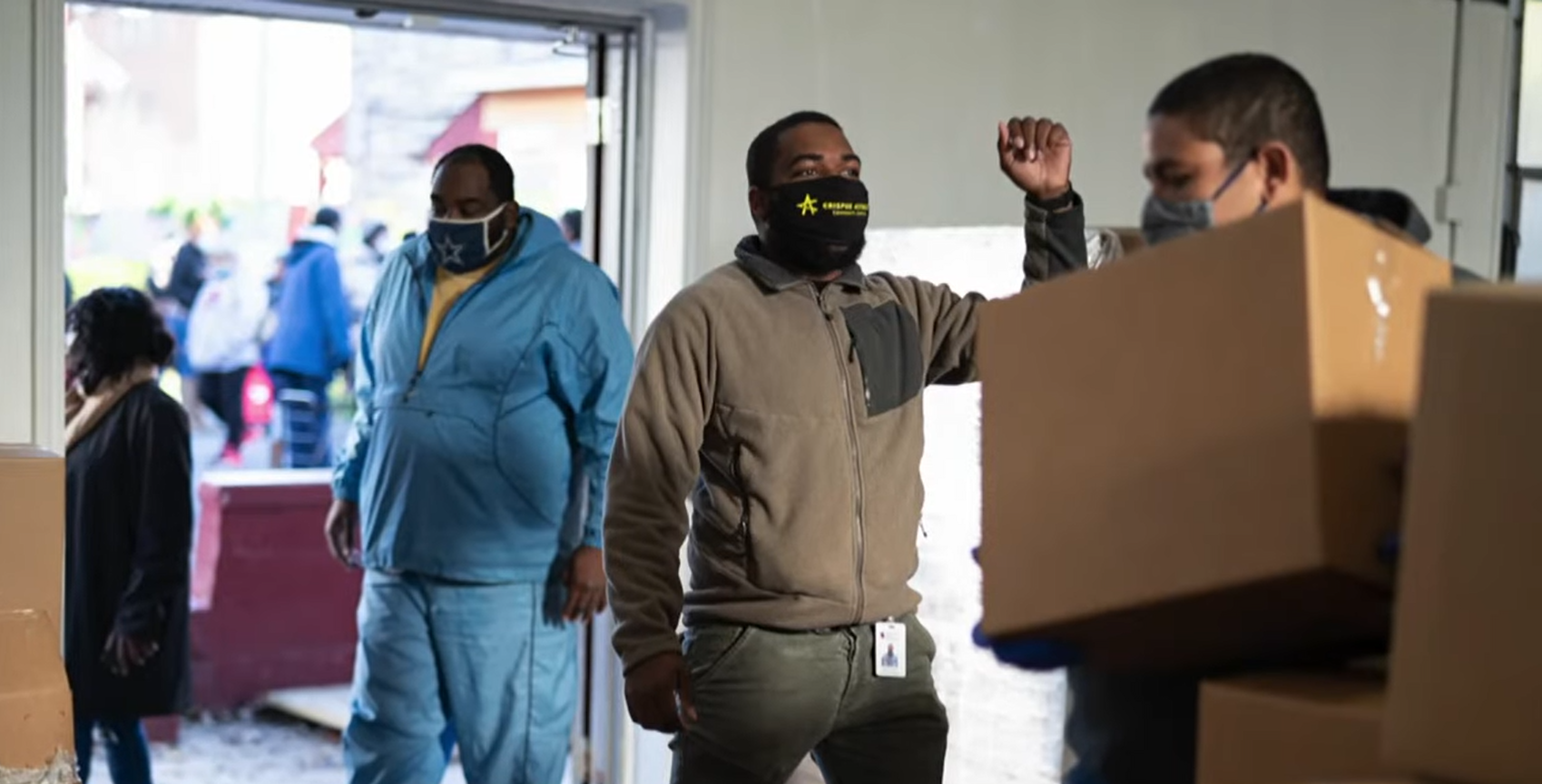 "This is the time to get uncomfortable," said Joshua Hunter, director of Crispus Attucks Community Center.
Hunter, as well as several other community members from local nonprofits, faith groups, schools and more, joined together Monday morning to reflect on "The Fierce Urgency of Now," the theme of Community Action Partnership of Lancaster's (CAP) 34th Annual Martin Luther King, Jr. Day Breakfast.
Because of the Covid-19 pandemic, the event was virtual for the second year; livestreamed from Millersville University on YouTube to more than 340 people.
Emceed by WGAL news anchor Danielle Woods, the event began with "Lift Every Voice and Sing" — a hymn also referred to as the Black National Anthem — by Kellie Turner, Millersville University's Gospel Choir advisor.
Following an invocation from Rev. Vondel Hammond of Ebenezer Baptist Church and a reflection from this year's honorary event chair; Chip Cargas, founder and former CEO of Cargas Enterprises, speakers shared their views on the meaning of "The Fierce Urgency of Now."
First up was Hunter, who commented on the necessity of confronting racial and social injustice toward communities of color.
"We must all come together to develop policies," said Hunter. "Can you imagine if we got this right? Not only would Dr. King's dream become a reality, but our ancestors' blood, sweat and tears would bear fruit."
Following Hunter was Vanessa Philbert, CEO of CAP, who said Crispus Attucks provided services to more than 10,000 people in 2021 to "alleviate pressures of poverty." She praised the Crispus Attucks staff for providing pandemic support via Covid-19 vaccine clinics, job fairs and community conversations.
Looking forward, Philbert identified three key areas that Crispus Attucks will focus on: Continue reinvigorating the legacy and culture of the Lancaster Black community; fuel thriving growth via access to learning and leadership development; and alleviate community with its services and support.
"No time to engage in the luxury of cooling off"
The keynote address was given by Aiko Bethea, equity consultant and advocate and founder of RARE Coaching & Consulting.
Bethea focused on the context of the phrase "the fierce urgency of now," first heard from King in his famous "I Have A Dream" speech during the March on Washington in 1963.
What follows is, "This is no time to engage in the luxury of cooling off or taking the tranquilizing drug of gradualism."
Bethea listed ways in which "the luxury of cooling off" has affected the U.S., including the ever-growing list of victims of police brutality and the inadequate access to quality education and healthcare that people of color face.
She issued a call to action for people to engage in work that "comes at a price." She urged her audience to rethink their excuses about not engaging in anti-racism work.
"Challenge yourself to say, 'It's hard, but we do hard things all the time'," she said.
Bethea said anti-racism work is communal and that everyone doing their part will create an outcome that is beneficial and equitable for all.
Ending remarks
The breakfast concluded with a brief Q&A with Bethea, a benediction from the Rev. Alex Rivera of Journey Church and a performance to the words of Dr. King from Crispus Attucks' Infamous Unstoppables drill team.
The event booklet can be found here.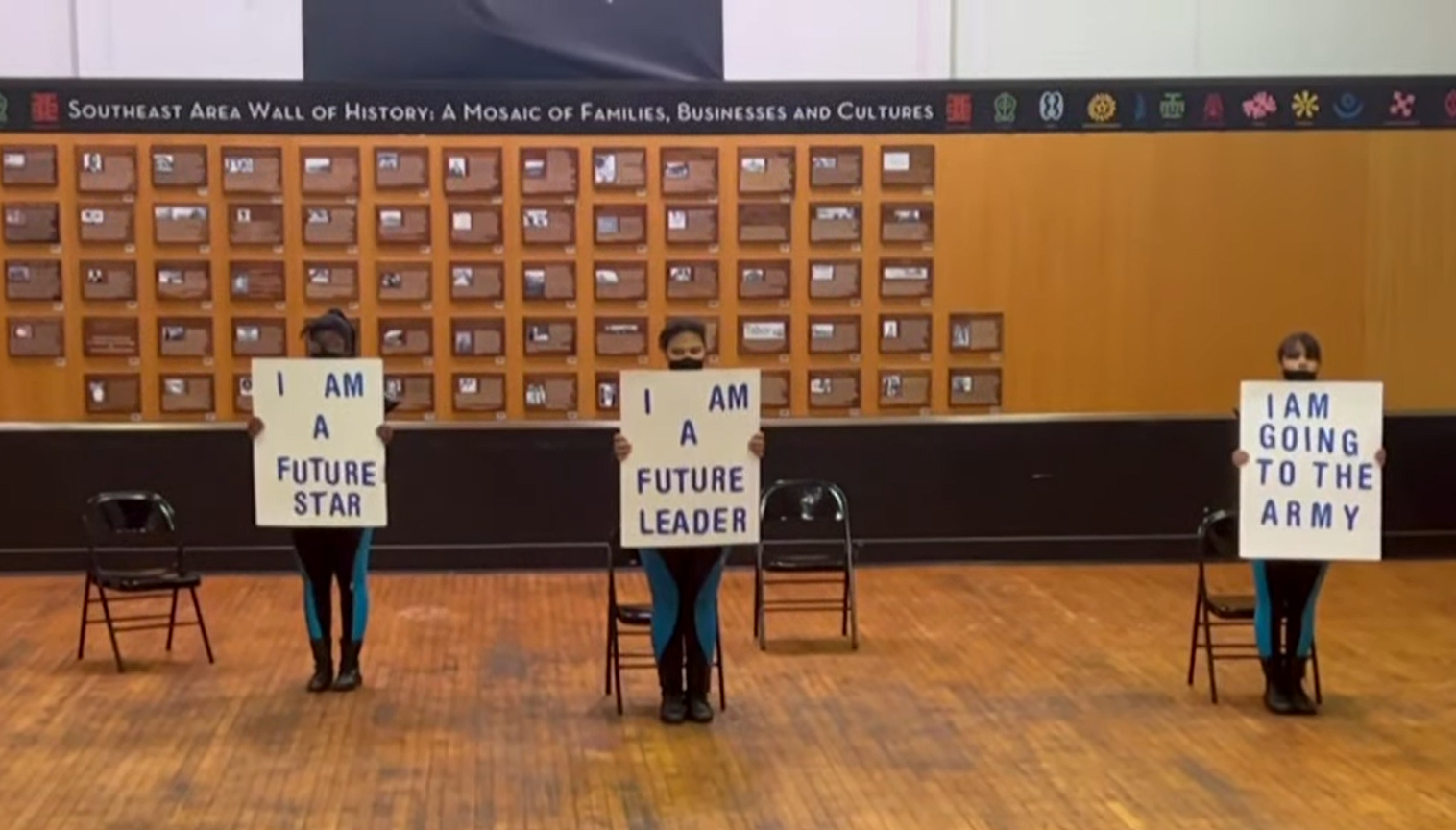 Awardees and contest winners
Each year's Martin Luther King Jr. Breakfast includes the presentation of awards.
The Essence Award recognizes individuals who go above and beyond the requirements of their work to show "remarkable courage, love, strength, determination, encouragement, inspiration and persistence when dealing with adversity." This year's winners were Ron Ford and Elizabeth Ford.
The Ruby Payne Cook Award is given in honor of Ruby M. Payne Cook, Crispus Attucks' executive director who served for almost 30 years. It goes to individuals who have dedicated time and energy to serving the community center and its surrounding community. This year's winners were the Rev. Daryl Driver, Takisha Stokes and the Lancaster Elders from the Church of Jesus Christ of Latter-Day Saints.
The elementary, middle and high school winners of the first-ever MLK Youth Writing Contest were also celebrated.
Students across Lancaster County were invited to write essays based on one of three prompts: "What Dr. King Means to Me," "How Dr. King Lives in Me" or "My MLK Day Dream."
The winners, Lucy Lewis, Harlem King and Orion Parks,  read their essays aloud. Videos of their presentations were interspersed throughout the breakfast.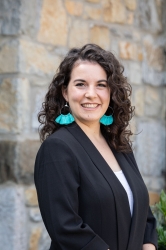 Latest posts by Olivia Smucker
(see all)