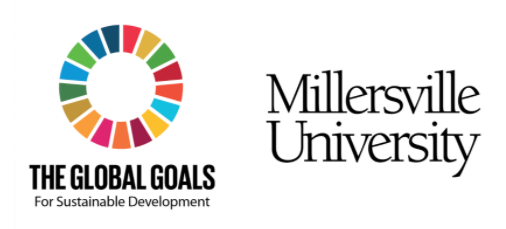 Millersville University will host a virtual conference on sustainable development this coming Tuesday, May 18.
"The Global Goals for Sustainable Development & Our Regional Business  Community: Opportunities and Best Practices Conference" will take place from 8:30 a.m. to 4 p.m. via Zoom. It will feature  keynote addresses in the morning and afternoon, several panels with local business leaders and advocates and an innovation showcase.
The event is free and open to the public, but registration is required.
The event is co-sponsored by the United Way of Lancaster County. Its CEO, Kevin Ressler, will moderate a panel discussion titled, "Viewing Sustainable Development Goals Through the Nonprofit Lens."
The morning keynote speaker will be Caroline Fox, the head of the U.S.A. Sustainable Development Solutions Network. Fox will outline sustainable development goals and the efforts to encourage them locally and nationally. She will also be presenting Lancaster's progress toward implementing the goals, enacted six years ago.
The afternoon keynote speakers are Stuart Blumenthal, Senior Account Manager of National Accounts and Stephen M. Liberatore, Lead Portfolio Manager for Fixed Income at Nuveen, an investment company that specializes in socially responsible investing. They will speak about "the national landscape of socially responsible companies."
There will also be a brief presentation from Naomi Young, Director of Center for Regional Analysis within the Economic Development Company of Lancaster County, on the county's rising consumer sentiment.
The full list of panels is as follows:
9:40 a.m. - 10:40 a.m.
Option A: "Sustainable Development Success at the Local Level"
Option B: "Impact Driven Business Models"
10:50 a.m. - 11:50 a.m.
Option A: "Viewing Sustainable Development Goals Through the Nonprofit Lens"
Option B: "Strong Neighborhoods Build Strong Communities"
1:40 p.m. - 2:40 p.m.
Option A: "University SDG Leadership"
Option B: "Workforce Development Investing in Refugee and Immigrant Talent"
In 2015, 193 world leaders met at the United Nations headquarters in New York City to discuss 17 Sustainable Development Goals, which fell into the categories of addressing poverty and hunger, fighting inequality and injustice, and tackling climate change.
Millersville University has adopted the United Nations goals as an action item in its 2025 Strategic Plan with the goal of implementing them into students' curricular and co-curricular experiences.
For more information about the conference, call the university's the Office of Community Engagement at (717) 871-5742 or email Madelyn.Matias@millersville.edu.
(Editor's Note: The United Way of Lancaster County is the sponsor of One United Lancaster.)