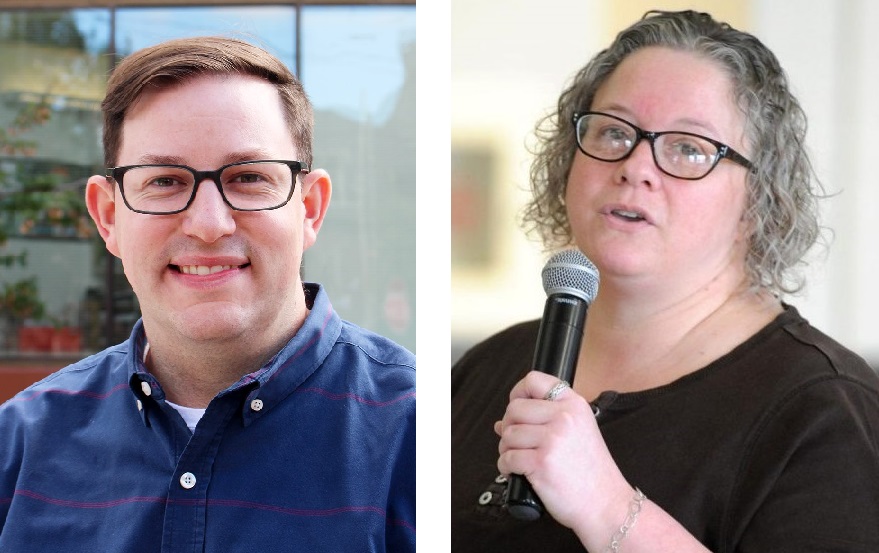 Two Lancaster County nonprofit leaders appeared on WITF-FM's public affairs program "Smart Talk" on Tuesday to discuss the crisis of homelessness that is playing out amid the coronavirus pandemic.
Jennifer Koppel is executive director of Lanc Co MyHome, the Lancaster County Homeless Coalition, while Mike McKenna is president of Tabor Community Services. They joined Anne Guenin, executive director of Harrisburg nonprofit Downtown Daily Bread, for a conversation moderated by Smart Talk host Scott LaMar.
The recording is available for streaming on WITF's website.
Studies indicate about 15,000 Pennsylvanians are homeless at any one time.
Lancaster County has an ongoing housing crisis that predates the pandemic, McKenna said: The disruptions caused by Covid-19 exposed the large number of families living paycheck to paycheck and demonstrated how fragile their finances were.
He and Koppel agreed the pandemic has made serving the homeless more challenging, as providers retool to accommodate social distancing and other safety protocols. The hope is that after the health crisis passes, policy changes can be undertaken to improve housing security and make individuals and families less vulnerable, they said.