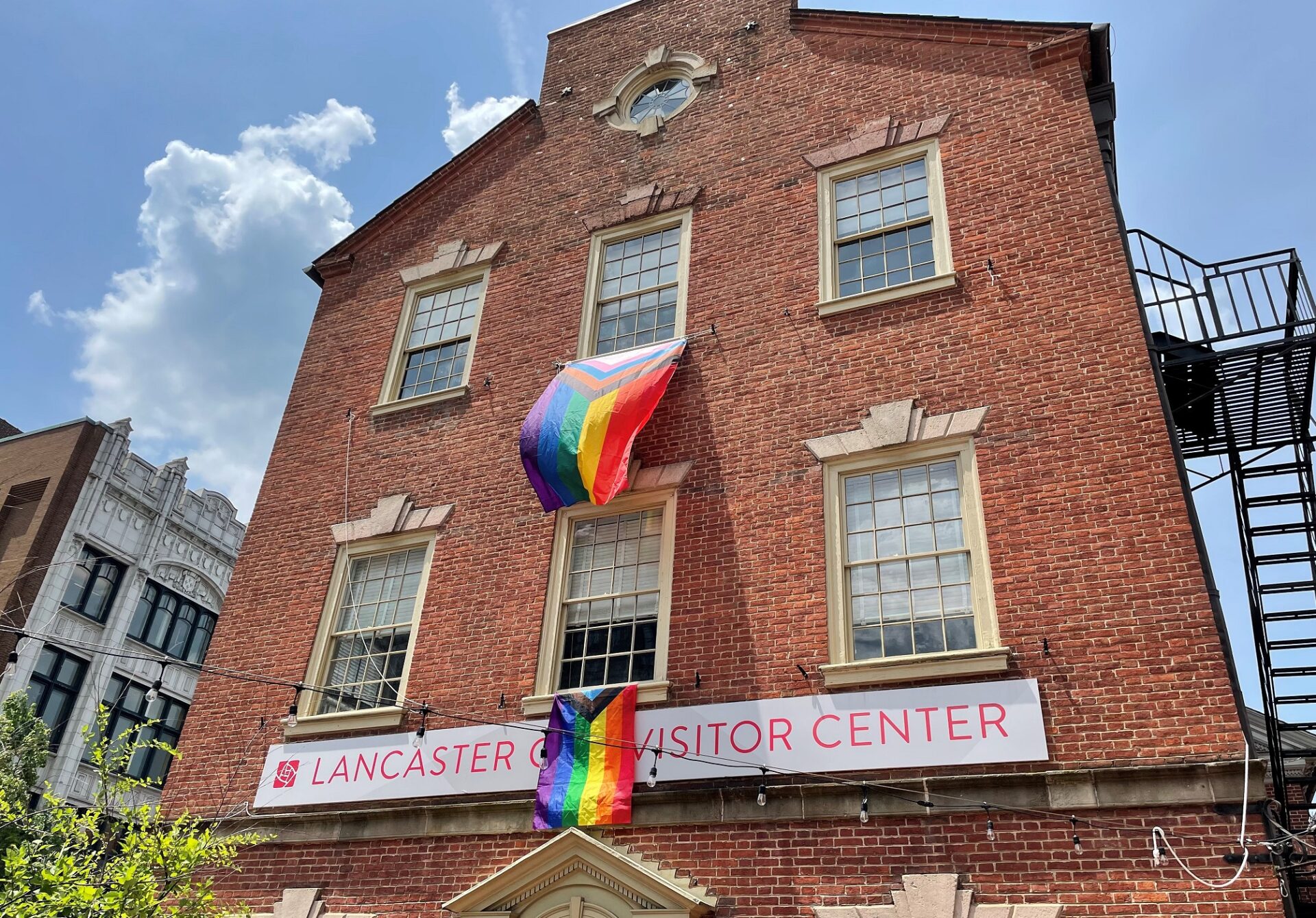 A ceremony took place Wednesday at Penn Square to mark the beginning of Pride Month, the annual celebration of the LGBTQ+ community observed each June.
Advocates unfurled two flags from the upper floors of the city Visitor Center. In previous years, the flags have been raised at City Hall, but the sidewalk in front of City Hall is closed temporarily to allow for construction of an entrance ramp.
The event was organized by Lancaster Pride in partnership with the City of Lancaster and the Lancaster Office of Promotion.
"We are celebrating all of our achievements toward reaching more equity within our community," said Alex Otthofer, president of Lancaster Pride.
Lancaster Pride organizes the Lancaster Pride Festival, which this year will take place from noon to 6 p.m. on Satuday, June 18, at Clipper Magazine Stadium.
Other local Pride Month events include a Pride Night at the Lancaster Barnstormers on June 4 and a Pride Pet Parade on June 11. For a full schedule, visit Lancaster Pride's website.