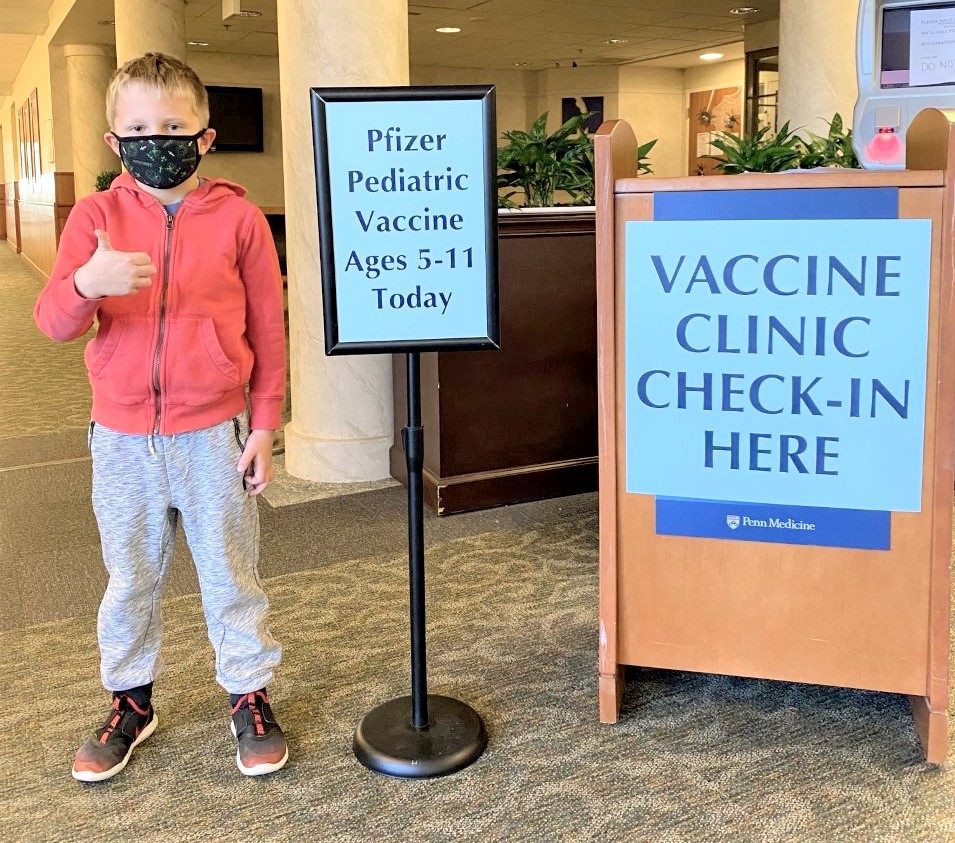 Julian Clingan and his mother, Melissa, were among the first to arrive at Penn Medicine Lancaster General Health's pediatric Covid-19 vaccination clinic Saturday morning.
In response to recent nationwide updates on youth accessibility to the Covid-19 vaccine, Lancaster General Health hosted a vaccination clinic for over 400 children aged 5 to 11 on Saturday.
The event, set up in the wake of last week's approval of vaccination for children aged 5 to 11, began at 11 a.m. at LG Health's Suburban Pavilion on Harrisburg Pike. More than 400 children were signed up, according to LG Health staff managing the event.
They said the event moved smoothly, including administering the shots and the 15 minute observation period after.
Julian said he was a little nervous that the shot would hurt, but his mom said that it was important that they still come.
Because Julian is in school, Melissa said she was concerned about masking and wanted to make sure that Julian could get the vaccine as soon as possible.
Abigail and Emily Geidel, fifth and third graders, came to get their vaccines because "we know it's the right thing to do."
Their mother, Dr. Kristy Whitman, an obstetrician-gynecologist with LG Health, said that she wanted the girls to get vaccinated to keep them healthy while also keeping others safe and able to remain in school.
Abigail enjoys her school's theatre program and agreed that she got her vaccine so that school can stay open and the musical she's looking forward to can happen.
Cylo, the mascot of the Lancaster Barnstormers baseball team, made an appearance, visiting with children as they got their shots and waited out the 15 minute observation period.
The children who received Covid-19 vaccines during the clinic — one-third of the dose given to adults — will return for their second shot on Saturday, Nov. 27.
More information about future pediatric vaccination events is available on the LG Health website.