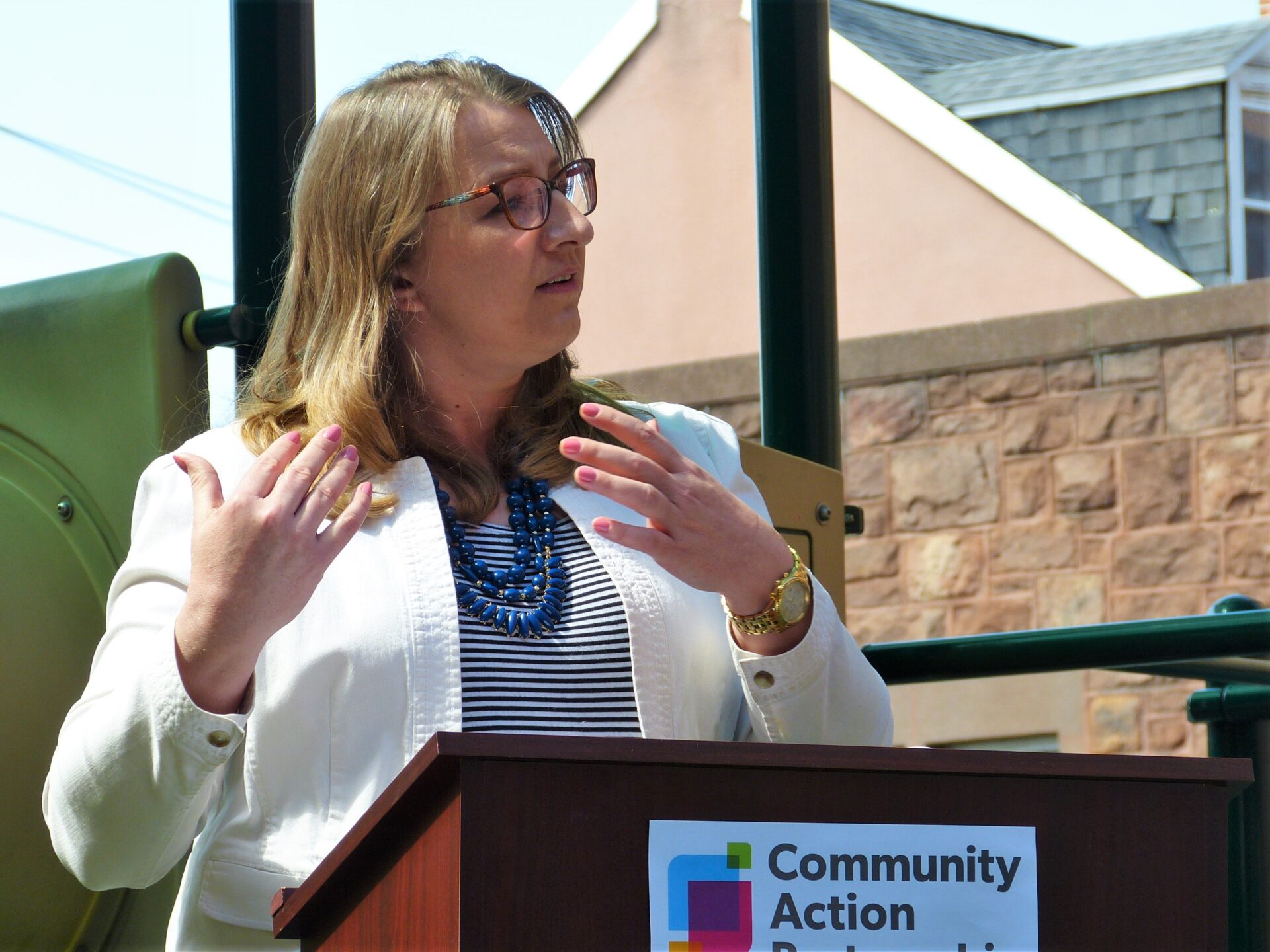 The director of Lancaster County's "Thrive to Five" program, formerly Head Start, has received a national award.
Stacy Lewis was one of 14 individuals recognized this spring with a 2020 BOLD Leadership Prize by the National Head Start Association. She was one of six awardees in the prize's "Game Changer" tier, receiving $5,000. Seven individuals in the "Thinker" tier received $1,000, while one grand prize winner, Maggie Evans of Agri-Business Child Development in Schenectady, New York, received $10,000.
Thrive to Five is one of the Community Action Partnership of Lancaster County's education & childhood development programs. Lewis was honored for her leadership in preserving Early Head Start and funded preschool spaces.
During the first part of the coronavirus pandemic, between March and October 2020, Thrive to Five successfully licensed two new facilities; took over two programs that were closing their doors; preserved the care options for families that would have been displaced by these programs and retained more than 100 funded spaces for children ages birth to 5 in Lancaster County.
By maintaining operations, Thrive to Five offered continued employment to more than 20 early childhood professionals.
"Under normal circumstances, Head Start teachers, administrators, and staff demonstrate creativity and commitment daily," said National Head Start Association Executive Director Yasmina Vinci.
"But during the pandemic, a different, more innovative, and bolder approach was required. Thankfully, Head Start proved its commitment and dedication to meet the needs of at-risk children and families when they needed it most. Stacy Lewis was a shining star of that BOLD leadership and well-deserving of her honor as one of our BOLD Leaders."
Underwritten by the Ford Foundation, the 2020 BOLD Leadership Initiative rewards leadership brilliance demonstrated in the Head Start field during the school year.
Game Changer and grand prize winners have the opportunity to participate in a series of conversations with Head Start alumni who have excelled and demonstrated exemplary leadership in their respective fields.