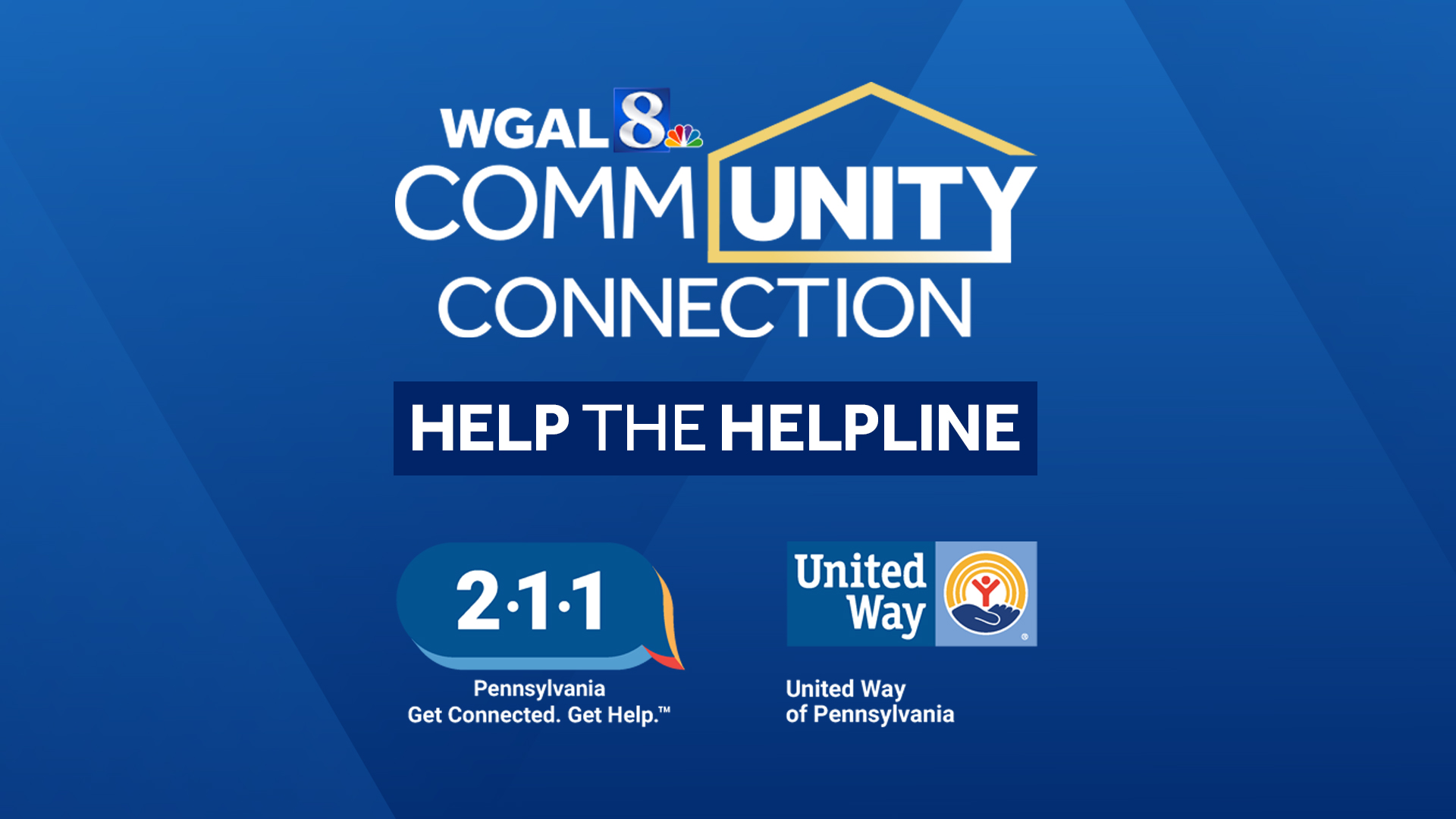 WGAL 8 and the United Way of Lancaster County are teaming up to launch a week of giving to support PA 211 East.
PA 211 is a free, confidential referral service that connects 400 people per day in the Susquehanna Valley to help with housing, utility bills, food and more. The organization seeks more resources to handle the ongoing needs of the community due to the pandemic.
"Help the Helpline" will be a five-day fundraiser running on WGAL 8 from Monday, July 5 to Friday, July 9. It will include on-air public service announcements and news stories aired during WGAL News 8 newscasts designed to increase awareness of PA 211 and encourage the community to donate to "Help the Helpline" by visiting wgal.com/community.
According to Kevin Ressler, President and CEO of United Way Lancaster County, "Social service agencies are facing downturns in donations and reducing staff at a critical time in history. 211 is the most efficient information and referral tool accessible to every member across our communities to find access to assistance from the thousands of agencies ready to serve.
"This fundraiser is designed so donor support goes to their own ZIP code, truly allowing people to support their local neighbors in need."
For each dollar donated to this campaign, PA 211 can operate in the Susquehanna Valley for one minute.
"PA 211 is an invaluable resource that is stretched thin due to the ongoing pandemic," said WGAL 8 President and General Manager, Justin Antoniotti. "With the end of the CDC's eviction moratorium in sight, right now is the time for us to help make sure that they have the funds required to answer the increased demand."