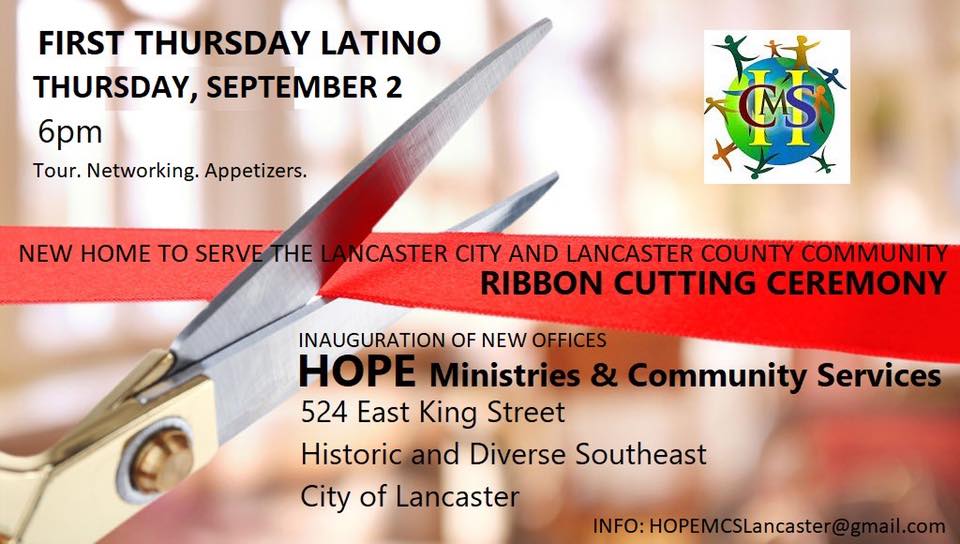 This Thursday evening, Sept. 2, First Thursday Latino will celebrate the inauguration of new offices for HOPE Ministries and Community Services in Lancaster city.
The offices are located at 524 E. King St., Lancaster, and will be open for free tours after a ribbon-cutting ceremony. The event runs from 6 to 8 p.m.
Guests will hear about HOPE's nearly 10-year journey offering free support to people in recovery, as well as future plans, according to the group's Facebook event.
First Thursday Latino is a networking group for Latino professionals in central Pennsylvania. It normally gathers every first Thursday of the month from 6 p.m. to 9 p.m. in downtown Lancaster city, but has had to suspend its meetups for months due to the coronavirus pandemic.
See the "First Thursday Latino" Facebook page for future events and information.