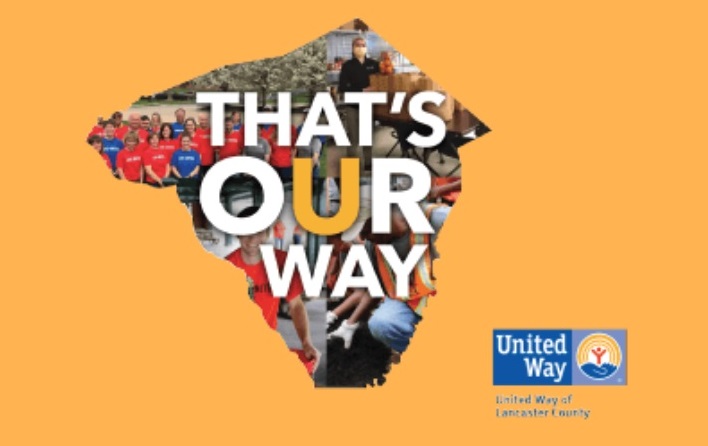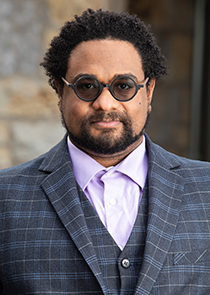 I have been in a reflective mood.
This past month we marked one year of the One United Lancaster website. It's been a learning curve, a growth opportunity, and a true labor of love. And, I'm proud that we can now say we are an award winning news publication.
Last week, we were recognized in the Pennsylvania Newsmedia Association's Keystone Awards, with First Place honors in the Division IV Feature Video category going to Kyle Gamble for his video news story "Why I Vote," produced during the 2020 election.
What a way to mark a year! OUL hopes to grow into a leading, reliable community news source reporting on Lancaster County news that complements and provides different context to the news agencies already providing important information of the day.
It also gave me chance for some other reflections. I realized, above all else, that time feels broken. I don't think that I'll ever fully get back the normal sense of time that existed before the Covid19 pandemic.
When I think about a year ago, my mind jumps to what was happening in my life two years ago. It is as if time stood still for the last year, as it feels like forever.
Simultaneously, it feels that time moves quicker than at any point in my life. You know how they say that as a kid, the days last longer and as an adult you find it slipping by quickly? Somehow I feel both at the same time.
Last year, at this time, we had just begun digging into a news vehicle now known as One United Lancaster or OUL, because the United Way found there was a need to assist not only in supporting our nonprofit community financially but also helping tell their stories and what resources were available for so many who had never navigated the social service landscape before.
We were in the throes of raising over $1 million in new funding for nonprofits with the Lancaster County Community Foundation. Figuring out who needed what, who was doing what new thing, and who had capacity to do more. We didn't know if, or maybe when, the world would fall apart. Some days, I still feel anxiety that the other shoe is yet to drop, whether it is housing, the economy, or something I cannot see on the horizon.
But here we are, now, approaching a year and a half of the pandemic and we can remain confident that much of the community has taken the issues seriously and put forth a concerted effort to address them.
While we absolutely have not made our way past the emergency, and there is more that is yet to come, we know this. Innovation still exists within the nonprofit sector, as does leadership.
I'm proud of my colleagues here at United Way and other institutions I work with on a frequent basis for knowing that we have no choice but to dig deep in difficult times.
A few points of pride for me:
⦁ United Way's 211 call service has had a massive increase in contacts and we have been able to increase staffing to support the 24/7 call service. We aren't where we need to be, but the waves are better handled and we continue to seek new opportunities for investment here.
⦁ LancasterCares partnership with Lancaster County Community Foundation yielded over $1 million in new funds for nonprofits. United Way's part of that process identified and funded over 100 non-profits with completely new dollars for COVID focused projects, mostly completely new initiatives, with a few capacity-building efforts mixed in.
⦁ The Community Classrooms initiative focused on helping School District of Lancaster and childcare providers operate decentralized classrooms so that families could get to work when their kids needed to be in school fully remotely.
⦁ The Lancaster Partnership for Learning Equity was launched in partnership with the Steinman Foundation and the STEM Alliance.We designed, built, and supported a program in two weeks that would provide five weeks of summer learning supports for families through an innovative virtual summer program. Knowing not all families had access to internet, Steinman partnered with Comcast to get free internet to families and we partnered with PNC Foundation to get computers to families participating in the education program free to them. Over 425 computers were given to student scholars needing them, and over 600 kids participated in the learning program with over an 80% completion.
⦁ Project SOS creatively thought about how we look at equity in the support our community receives when we challenged the community to share their stimulus checks with United Way for redistribution to our neighbors experiencing COVID related economic losses.
⦁ Lastly, but perhaps most importantly, considering how I began this article, we launched One United Lancaster, which helped us build an email list 50,000 people strong. We produced more than 1,000 posts of content, and as I said, won a state-level award.
Many of you have been with us for many years, and we thank you. Some of you are new to the United Way family, and we are grateful for your presence and support.
We engaged at the beginning of the pandemic on use of a new slogan "That's OUR Way" and the idea is that we exist in service to the community. At the center of OUR is U. Thank YOU for being the center of our work whether you are a recipient of our services, a donor for support, a volunteer in our network, a partner agency in community building, or just a vocal advocate for what we can do together.