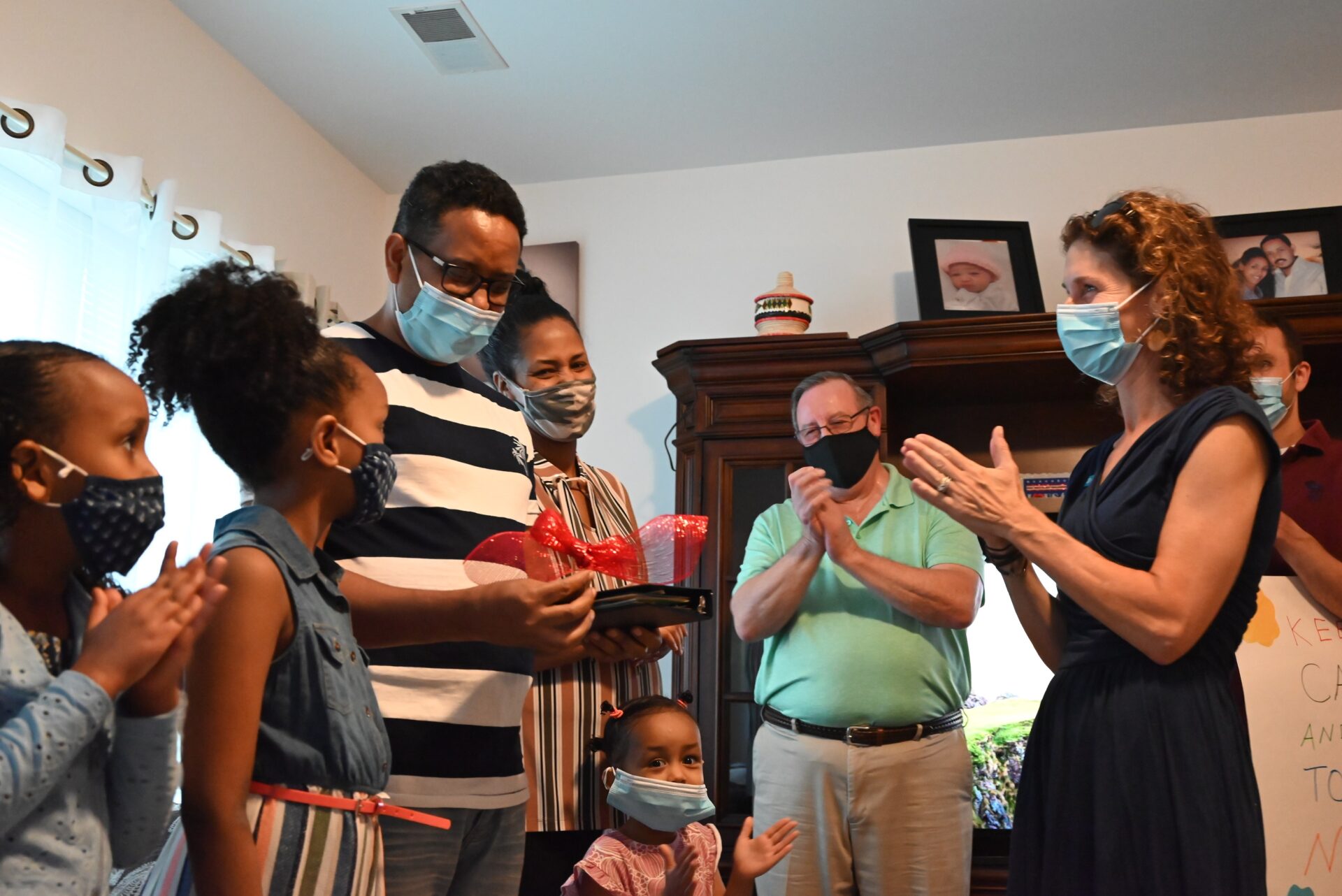 It's good to be able to celebrate home dedications again without having to dial back the festivities, Lancaster Lebanon Habitat for Humanity spokeswoman Amy Balestier said.
"We're very excited," she said. "We haven't been able to do this in over a year."
On Saturday, the affordable-housing nonprofit welcomed the Berhe family to their new home in the 600 block of Fairview Avenue in Lancaster.
The house is one of 18 on the block that Habitat completed in 2015. After the original homeowners had to relocate, Habitat exercised its right to purchase the house back. Following modest renovations, "it really does feel like a new home," Balestier said.
The Berhes hail from Eritrea, in eastern Africa. Husband Bereket Berhe, who works at Dart Container, enrolled in Habitat's first-time homebuyers program. Besides helping with the renovations at the Fairview Avenue house, he worked on other Habitat sites as well as part of the 100 hours of "sweat equity" the organization requires.
Like homebuilders statewide, Habitat had to shut down last spring under Gov. Tom Wolf's Covid-19 pandemic orders. It resumed operations on a limited basis that summer, with masking, social distancing and other pandemic protocols in place.
Currently, with the pandemic at low levels in Lancaster County, Habitat's operations are "as close to normal as possible," Balestier said.
About a dozen clients are in the first-time homebuyers program. Habitat is working hard to acquire more properties, Balestier said.
The organization has two houses under renovation, one on East Strawberry Street, the other on Howard Avenue. Once the East Strawberry house is finished, hopefully by summer's end, work will start on one on South Lime Street.