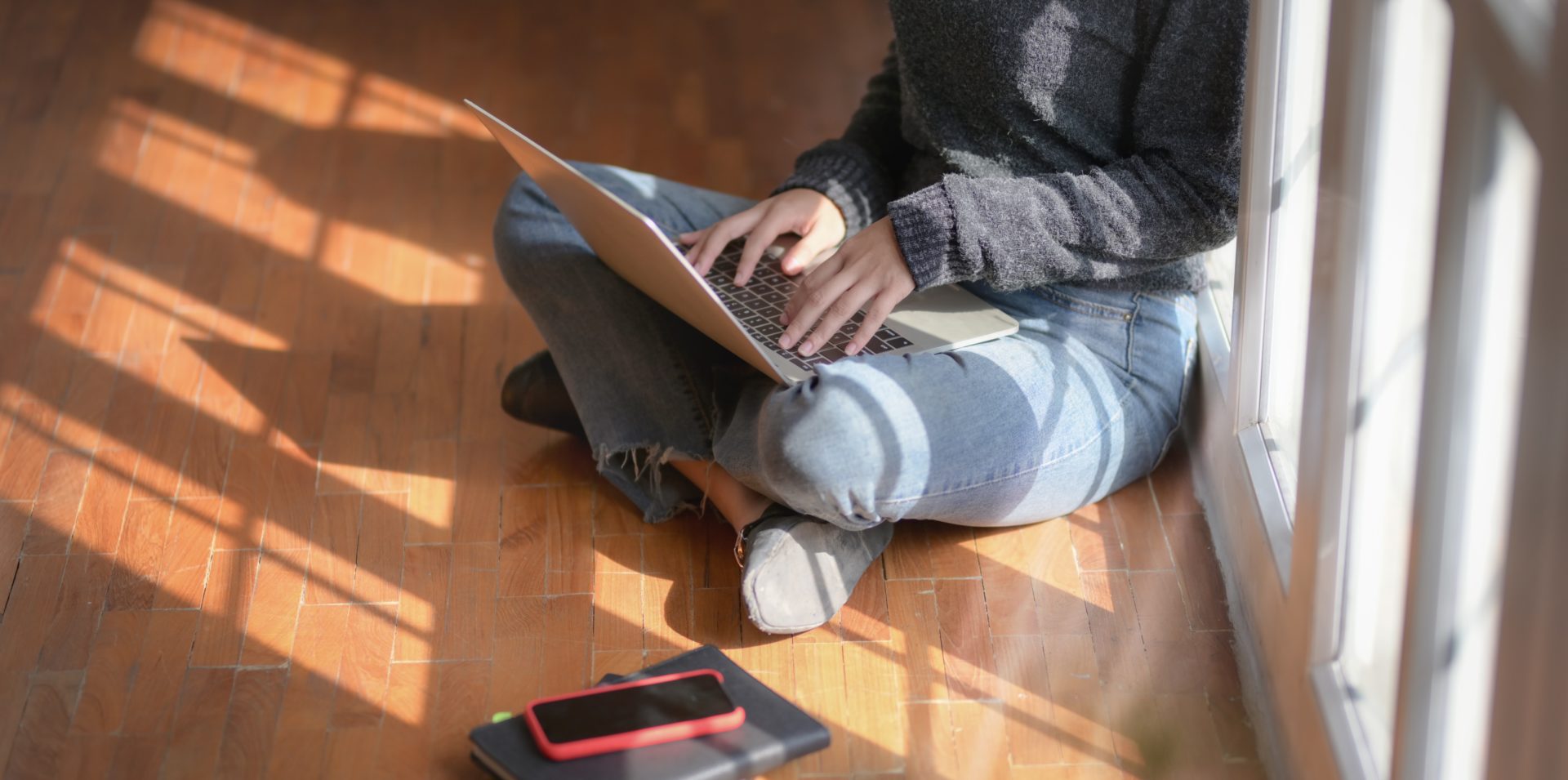 For many of us, we are halfway into a fifth week of working from home. Or as I read somewhere in passing: "At home during a crisis and trying to work", and I think that's a pretty accurate description of circumstance for many people.
At 8pm on April 1st, Governor Wolf declared the entire state to be under Stay-At-Home orders. Sadly, this was no joke and has, no doubt, added another layer of complications to many people's lives, including creating a need to adjust to a new "norm" that some of us are finally settling into.
Sort of.
While some are actually thriving in the cozy cocoon-loaded-with-snacks, pjs, and-Netflix they call "home", some of us are attempting to fill our downtime with what usually comforts us, only to find that we're locked in the freeze sector of survival mode. Nope: no creative writing to any great extent happening here. At least, not enough to get the escapist satisfaction I usually do. I know that many of my friends are also locked into this mode of being unable to create. No novels during a novel virus outbreak? It seems absurd, yet here I am. Here we are.
It goes without saying that this is not an easy change for anyone, and we're finding ourselves accepting it with much begrudging. There's certainly no lack of fear, as we don't know exactly what to expect, and looking at other countries and even states that are "ahead" of us in this isn't showing enough blue sky as quickly as we'd like. Talk is cheap, so there's been no lack of rebellion either, as some are still unaware of—or just resistant to accept—how serious this viral pandemic is. With Pennsylvania's positive COVID-19 tallying at over 25,000 confirmed cases (including 584 deaths) at this point, Secretary Levine has reported that our curve is "flattening" rather than exponentially climbing. That is good news, even though we haven't technically reached our peak—we don't even know what that is yet and won't know but in retrospect. For now, it's presumed to be later this week. So—we're ahead? That's still about as clear as mud.
Something that is clear, however, is that, as a community, we want what is best for others. We want people to be safe and well. More and more, I'm seeing and hearing that people want this not just during a pandemic of this proportion, but always. We are driven by many things to fulfill this, empathy being one of them. I haven't been in much of a mental state to get anything but the basics done lately, but when I heard that my seamstress friends were knocking out cloth masks for healthcare workers in our community, I sacrificed every bit of elastic, bias and twill tape, florist wire, grosgrain ribbon, and every yard of cotton fabric I had and sent it their way. Having worked in direct care for 17 years before starting to work with the United Way, I know how fast infection can spread, especially with a virus. I once witnessed a strain of the flu take down my entire floor in a nursing home in a single shift. Two nurses, another CNA, and I were the only ones left standing. It was a fascinating and terrifying thing to see. The good news is that we—including our 20 senior residents—did bounce back from it, and other than practicing Universal Precautions as much as we could, we weren't at all prepared. At least this time—and despite no small amount of adversity—we've managed to do some preemptive preparation, including the making of masks--which I'm pleased to say has been communitywide. Not only that, but hundreds of volunteers have come forth to help with food delivery and other essential programs. We were projected by FEMA to have COVID-19 cases at around 60k by now—but we're not there. Maybe because of these precautions and this reaching out, we won't ever get there.
In a way, it feels like we are reaching the eye of the storm. COVID-19 is still reaching our community, but so are we. We are banding together, and we are fighting this in whatever ways we can, and that's the clincher: we can, and so we are, and in that, we are united.