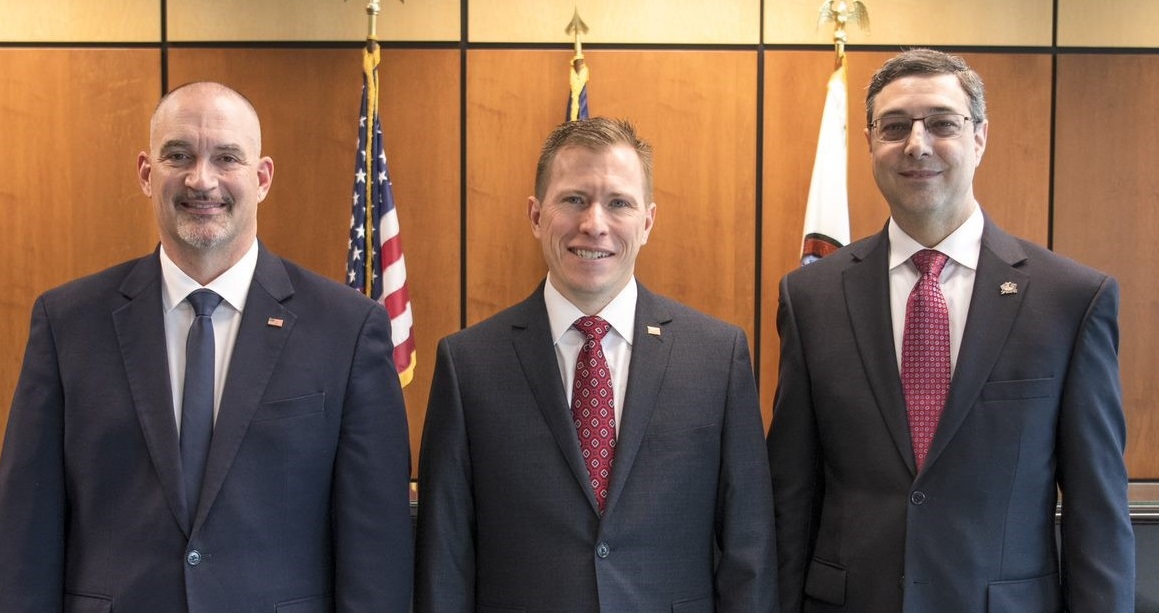 There could have been much inspiration for constituents who joined the Commissioners' livestream meeting on Wednesday, May 13. After all, it was Stevie Wonder's seventieth birthday, and a livestream event was taking place all day on Instagram. Phrases like, "I'll be your shelter in the rain," were similar to what many of us wanted to hear from the three commissioners. We wanted to know that they had researched how we would all be safe if we moved to the yellow phase on Friday, May 15. We wanted to actually hear,"We'll keep you safe," but we didn't hear that. We also wanted to hear something like,"We apologize for that letter we wrote over the weekend to Governor Wolf."
Seven hundred people were on this livestream and over 2,500 questions were posted during this livestream. These questions were posted in boxes that were monitored by Lawrence George, Chief Clerk of the Board of Commissioners. People wanted to know if we would all be safe if the county moves to the yellow phase on Friday.
The engagement was robust between the commissioners and the questions that were in print from constituents, and the press. Words like conciliatory and unity were used by Republicans and Democrats and Independents. How to shelter us and protect us from the ravages of COVID-19 was discussed, and ways to make sure we are helping the homeless populations was framed in a question.
I was sure we were listening to Stevie Wonder again when many murmured, "Heaven help us all." Stevie Wonder's humanitarian lyrics kept finding their ways thematically into this long meeting. The questions kept coming as though the commissioners and the constituents all knew about positivity. In his song, Positivity, we find these words, "Unity is only as big as our vision."
We were taught what a memorandum of understanding is. Dr. Ripchinski from Lancaster General Health presented details about testing, contact tracing, and PPE. Will Lancaster County have everything in place by Friday, May 15? Probably not. We all wanted Dr. Ripchinski to answer whether or not we will be ready to move to the yellow phase by Friday. He chose not to weigh in on that question.
Constituents want to feel that they will be safe in this COVID-19 crisis. Our voices and questions needed to be heard and we were on the livestream from 9:15 until 1:45. Constituents were not unmuted and only reporters were allowed to ask questions out loud. We know that part of the mission of the commissioners is to create a county government operation that is effective, cost efficient, and customer friendly. It was disappointing to all who had questions that there was nothing that happened that was customer friendly. Many who participated wrote with great pride, "This is what democracy looks like." We wanted civil conversation to be on display. 
We know because Dr. Ripchinski explained about MOUs, how there is funding for testing, a plan for contact tracing, and PPE, and Lisa Riggs and Tom Baldridge spoke on the MOU concerning economic development. We lived out the slogan, "This is what democracy looks like." We, the constituents are such an integral part of how unity is constructed in Lancaster County.  On many issues, it is the people who chose to be on the livestream who are the experts. 
Some of us were still listening to the Stevie Wonder livestream event at the end of the Commissioners' meeting.  We heard the song and words, "Gonna keep on tryin', till we reach the higher ground." We will keep working together to build unity.