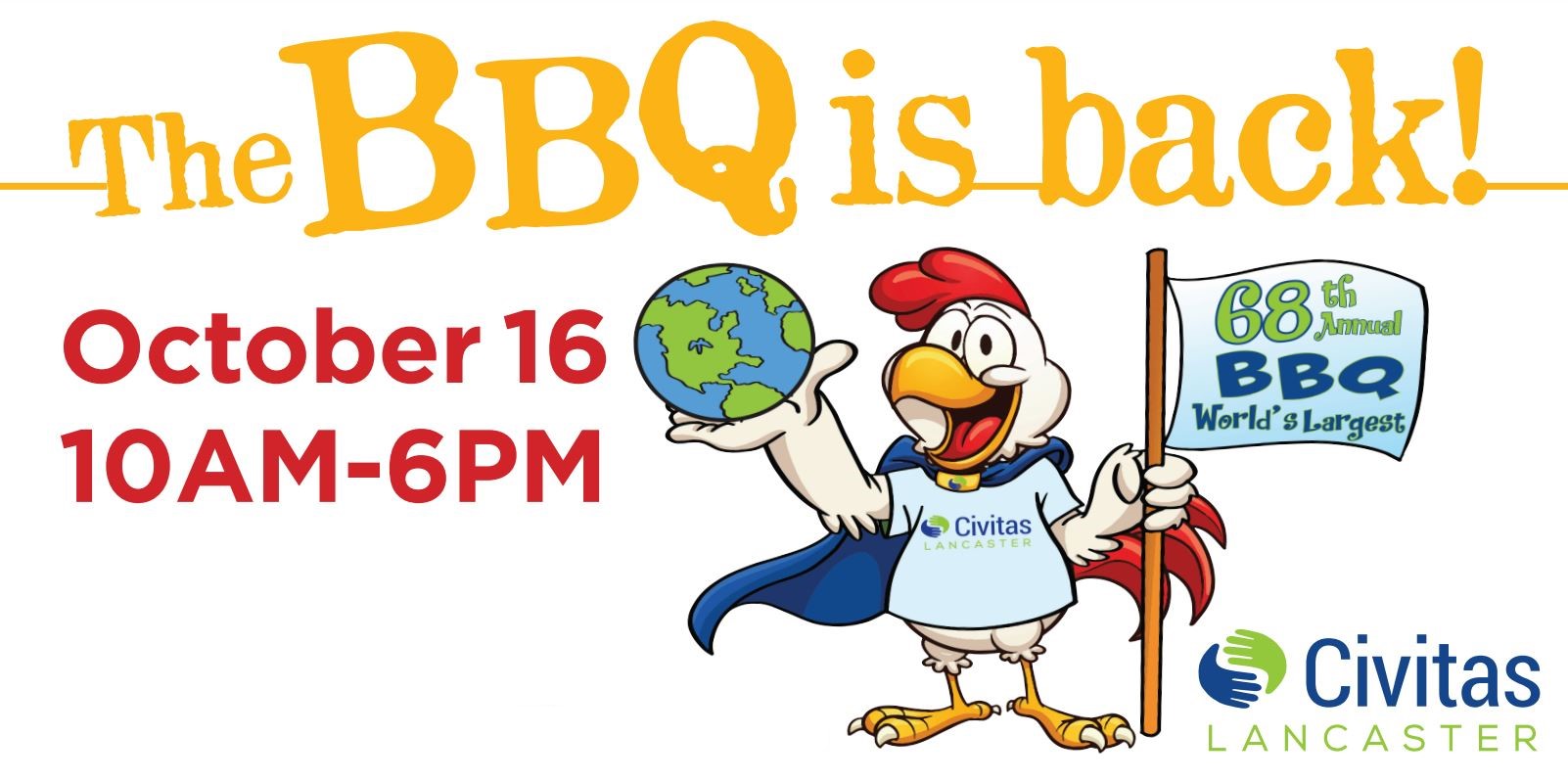 The 68th annual Civitas / Blessings of Hope Lancaster Chicken Barbecue is set to take place from 10 a.m. to 6 p.m. this coming Saturday, Oct. 16, at Longs Park.
Billed as the world's largest one-day chicken barbecue, the event raises funds for Longs Park maintenance and programs for local at-risk children. Volunteers expect to prepare more than 15,000 chicken dinners.
This year, organizers are offering "Civitas Court," an area with additional food and activities, along with beer and wine.
For full details and to purchase tickets, visit the Civitas website.
Last year's barbecue was postponed due to the coronavirus pandemic.
Civitas Lancaster is the successor to the Sertoma Club of Lancaster.