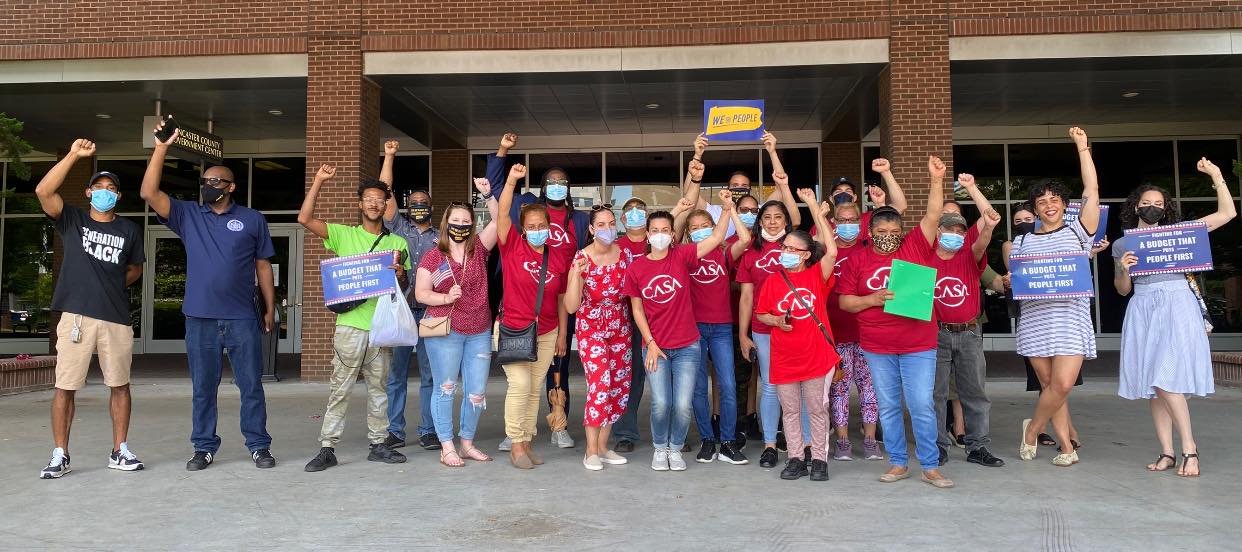 (Editor's Note: In honor of Hispanic Heritage Month, which wrapped up on Friday, One United Lancaster reached out to CASA PA's Lancaster city office. The following was written by Laila Martin Garcia, CASA's regional lead organizer.) 
CASA PA was established in 2016 as part of the tri-state CASA network to advance the rights of immigrants and Latinos. It provides immigration, workforce development and financial literacy services in the south-central counties of Adams, Dauphin, York, and Lancaster, and the eastern counties of Montgomery and Chester.
Services range from citizenship education and post-naturalization support, to vocational training, to various legal supports, and English. CASA's Lancaster office opened in 2019 at 318 S. Duke St.
Three Lancaster initiatives
In Lancaster, CASA PA has created three key initiatives that are working to reform conditions that are most gravely negatively impacting Latino, working-class, and immigrant populations. These initiatives take different forms and utilize slightly different approaches but are equally important, nonetheless.
The first is the Lancaster City Climate Campaign. The undertaking of this initiative has been central to both the short-term and long-term health of Lancaster residents. In response to the City of Lancaster's Municipal Climate Action Plan, this project addresses the frequently overlooked climate injustices that disproportionately affect Lancaster's working-class communities and communities of color.
This initiative serves to situate these particular communities at the center of climate-based plans of action and long-term solutions for the reduction of greenhouse gases. CASA aims to achieve this re-centering by implementing bilingual climate curriculums and workshops in spaces that are dominated by Latinos and immigrants in order to spread awareness of and accessibility to tools of climate justice.
CASA believes the climate justice work that is done in Lancaster to educate and empower our underserved communities can transcend local and state boundaries, providing important opportunities for the representation of people of color in national climate campaigns.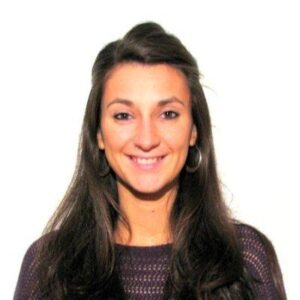 Crossing Borders
This second initiative is Lancaster-based as well. Crossing Borders is a bilingual curriculum that will take the form of several workshops and will address cross-racial, ethnic, and cultural ties between specifically African American, Puerto Rican and immigrant communities in Lancaster.
This project is meant to aid group and individual reflection on the larger movement for racial, immigrant, and economic justice, in Lancaster and beyond.
CASA firmly believes that our communities of color are stronger united, and that this is essential to building a racially just and equitable city for all.
Lancaster Trust Act
The third initiative is the Lancaster Trust Act. It was developed to target the relationship between law enforcement and Lancaster's immigrant population.
As seen throughout this nation in the last decade, the partnering of local law enforcement officials and ICE (U.S. Immigration & Customs Enforcement) has been taken to new extremes in order to detain as many immigrants as possible.
In Lancaster, this has been no exception, as their partnership has allowed for distrust and hostility to grow towards local authorities among Lancaster residents out of fear that they may not be safe from inquiries about their immigration status.
The Lancaster Trust Act was initiated to protect individuals from ICE in sensitive locations, from detention on behalf of ICE and/or the notifying of ICE, and from all coercion or discrimination that may deter a resident from seeking help from local law enforcement.
A similar act is currently in the ordinance stage in York County, with an executive order barring city staff from cooperating with ICE signed by former Mayor Kim Bracey in 2017. The ordinance is currently under review with the York City Solicitor's Office.
Because the Trust Act initiative is new in Lancaster and the York version is still in the bill phase, future details are not currently available to the public. So far, CASA staff have met with Lancaster City Mayor Danene Sorace and Lancaster Chief of Police John Bey on this.
CASA believes this move towards practices of non-intervention with respect to citizenship and immigration will better the entire community and sanction the public safety for all Lancastrians.
Equal dignity for all
CASA staff members work tirelessly to ensure Latino, immigrant, and working-class people feel valued. The organization itself is largely comprised of people that come from these very communities, which has truly made CASA what it is today.
At the heart of the CASA organization lies the principal that regardless of nationality, race, status, or class, every individual is deserving of dignity, equity, and fundamental human rights. The grassroots organization was founded in 1986, driven by laborers, student activists, civil rights organizers, and countless groups in between.
CASA's visions for future initiatives, membership, and services only continue to grow, and we are so grateful to all those who have committed to supporting us.