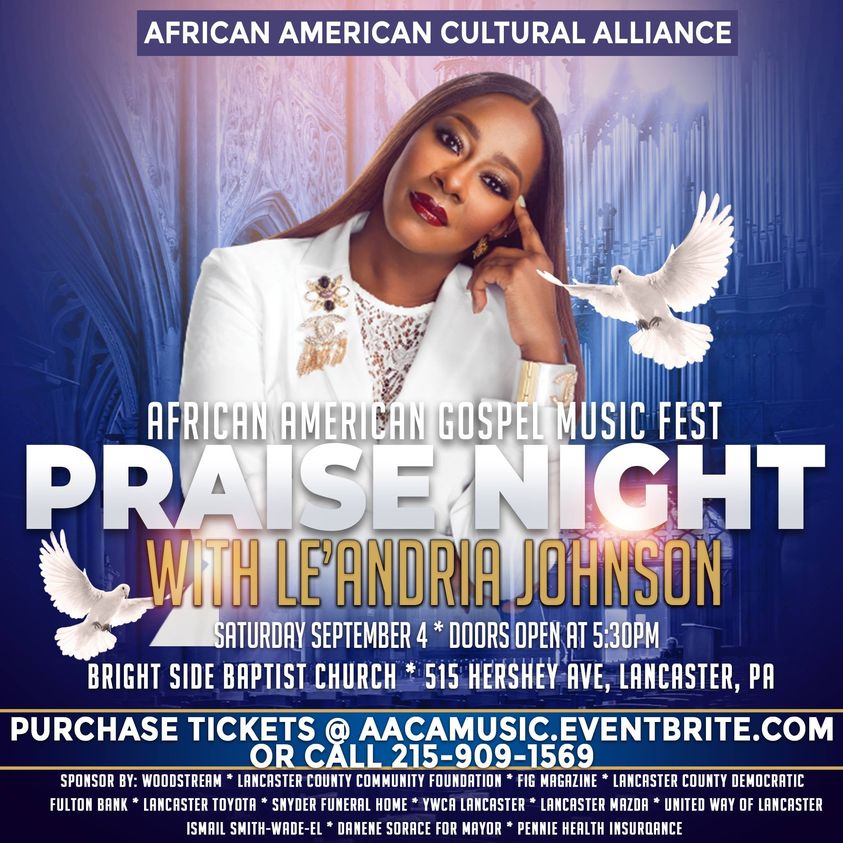 The African American Cultural Alliance of Lancaster has announced it will be hosting its first African American Music Festival at 5:30 p.m. on Saturday, Sept. 4, at Bright Side Baptist Church (515 Hershey Avenue, Lancaster).
The theme of the concert is "Praise Night," and will feature Grammy and Stellar Award-winning Gospel singer Le'Andria Johnson.
Further celebrations are planned for the following week, said the alliance's president, Vincent Derek Smith.
The alliance plans to host a cultural festival from Tuesday, Sept. 7 to Saturday, Sept. 11, at Reservoir Park (832 E. Orange St., Lancaster). The event will feature local artisans, music, dance, Soul and Caribbean food and more.
The cultural festival will wrap up with a parade, which will begin at 1 p.m. Saturday Groups interested in participating may contact Smith at aacalancaster@gmail.com.
Tickets for the concert can be purchased at aacamusic.eventbrite.com or by calling (215) 909-1569.
The concert is sponsored in part by United Way of Lancaster County.