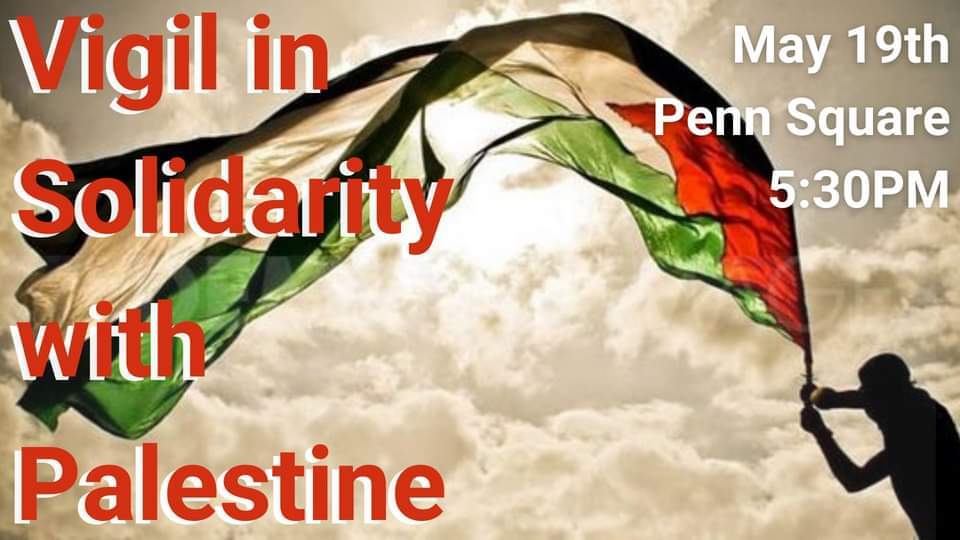 Local progressive activist groups are holding a vigil in solidarity with Palestine in downtown Lancaster this evening to protest the recent Israeli military actions in Gaza.
The event begins at 5:30 p.m. Attendees are asked to wear masks as a precaution against Covid-19.
Scheduled speakers include Kevin Ressler, president and CEO of the United Way of Lancaster County, who is also a local advocate and pastor. Other scheduled speakers include Ammar Hamid, Emtiaz Zourob, Marty Kelley, Malinda Clatterbuck, Matt Kabik, Michael George, Sam Schindler, and a statement from Hikmat Al-Nahhal.
Organizers include Lancaster Stands Up and the Peace Action Network. They said the vigil will demand the U.S. cease funding Israel's "reckless military aggression."
In a statement, Lancaster Stands Up accused Israel of "apartheid and ethnic cleansing," saying, "As U.S. citizens, we cannot remain silent in the face of injustice perpetrated by our own government. As Lancastrians, we feel a duty to speak up on behalf of our Palestinian refugee community."