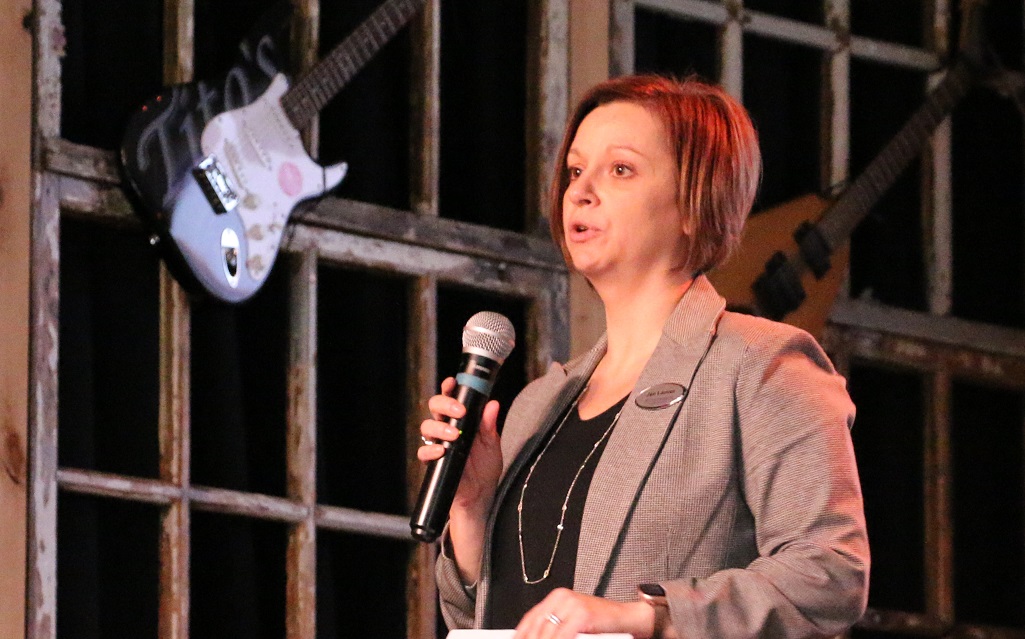 Women United is seeking two or three nonprofits with actionable plans to improve the economic wellbeing of women in Lancaster County.
Financial stability is one of Women United's three core objectives, along with health and education, Jen Lauver told the audience Thursday at United Way of Lancaster County's "Level Up & Launch" event.
Lauver is board chair of Women United, which is a United Way of Lancaster County affinity organization.
It cycles through its three objectives year by year when it makes its grants, Lauver said. For 2021-22, it focused on education, awarding grants to the Gate House and a partnership between Milagro House and Clare House.
For 2022-23, $60,000 is available, and grants will range from $20,000 to $30,000. The grants are part of United Way's Spring 2022 Community Investment Grants; applications are due by Monday, April 4.
A grant committee will review applications and narrow them down to a set of finalists, who will make presentations at Women United's annual meeting on Wednesday, May 25.
The membership will then vote on grant awards, Lauver said: That commitment to giving members a voice in how the organization's money is allocated is one of Women United's key aspects, she said.
Finalists will be notified by early June, in time for the 12-month grant contract to be finalized by the July 1 start date.
For more information, click here (PDF). Questions may be emailed to WomenUnited@UWLanc.org.