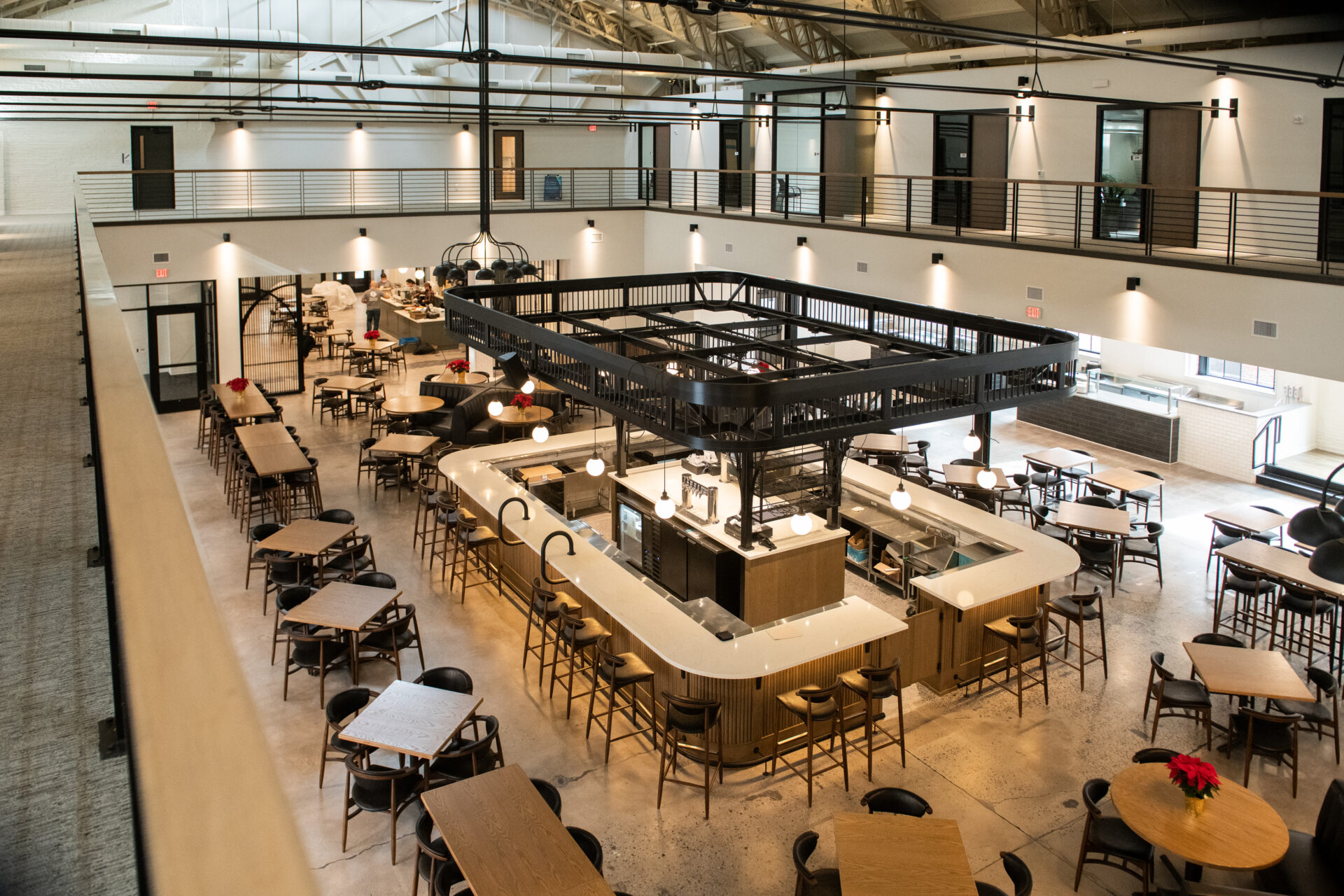 "Cooking has always been my true passion," Lauren Wyrick said.
Wyrick is the proprietor of Made by Lolo, which offers tapas-style "small bites," including seafood, meet and salads.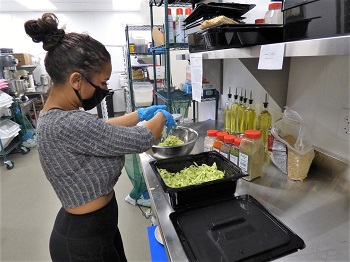 She's among the individual food vendors who will debut their wares when the renovated Southern Market in Lancaster reopens to the public.
The opening is set for 4 p.m. next Thursday, Jan. 27.
Three nonprofits are the partners behind the ambitious overhaul of the historic C. Emlen Urban-designed building at 100 S. Queen St.: Willow Valley Communities, Lancaster Equity and Assets.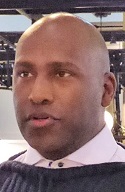 Among their goals: Revitalizing and preserving an architectural landmark; drawing consumers to the block and fostering economic opportunity in the surrounding neighborhood; encouraging small-scale entrepreneurship and creating jobs; and contributing to Lancaster's reputation as a culinary hotspot with an array of cuisine that is "globally inspired and locally sourced."
"This is really aspiring to be a community hub," said Chris Ballentine, Willow Valley's community relations manager.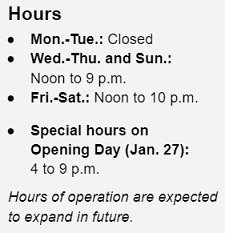 The centerpiece of the refashioned complex is a high-ceilinged food hall with 10 food stations around its perimeter. That's where Wyrick and her fellow chefs will ply their trade.
Other offerings include soul food, Dominican, Vietnamese, Middle Eastern and Moroccan.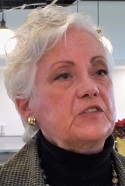 "Think of it as a 3,000 square foot restaurant with 10 distinctly different menus from around the world," general manager Mary Ellen Davis said.
In the center is Bar 1888, named after the year Southern Market was built. Overseen by local mixologist Stephen Wood, who built his reputation at local venues including Hunger-N-Thirst, The Pressroom and Luca, Bar 1888 will offer specialty cocktails inspired and influenced by the standholders' cuisine.
It holds a special "economic development" liquor license, the first one issued in Lancaster County.
Near the entrance to Southern Market are a coffee shop and pizzeria. At the far end are meeting and community rooms; upstairs are more meeting rooms and offices, accessed from a balcony overlooking the food hall. There are 19 upstairs offices, of which 12 are rented; four are available for co-working, Davis said.
Assets has its quarters on the east side of the second floor, where it will be available to provide standholders "start-up support and industry-specific training," the partners said.
Assets is thrilled to welcome to the community to Southern Market, with its brand-new food hall and "amazing, diverse local food vendors," interim CEO Jesse Casler said.
Standholders are independent, operating under service agreements. They are encouraged to grow their business enough to move on in 18 months or so, opening their own storefront or catering business and making way for the next restaurateur with a dream.
Initially, due to the pandemic, Southern Market will have a mask policy, Davis said: Patrons will be asked to remain masked unless they are seated.
About the partners
Assets: Assets offers training and financing to new and existing entrepreneurs, particularly from under-represented communities, and helps businesses improve their social and environmental impact.
Lancaster Equity: A collaborative community development corporation whose mission is encouraging economic opportunity and household stability in underserved neighborhoods. While operating countywide, it has a strategic focus on Lancaster's south side.
Willow Valley Communities: Willow Valley is the largest provider of senior living in Lancaster County and is its 13th largest employer, with nearly 1,400 staff members.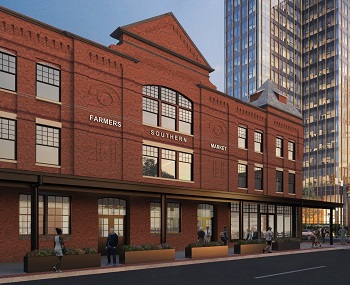 'Positive impact'
Southern Market sits across the intersection from the Lancaster County Convention Center. To its north, Willow Valley plans to build Willow Valley Mosaic, a 147-unit high rise for ages 55 and up that would be Lancaster's tallest building.
The partners said they are committed to "the positive impact and transformation of the Queen and Vine intersection and to bringing "more jobs, more business and more gathering places" to the neighborhood.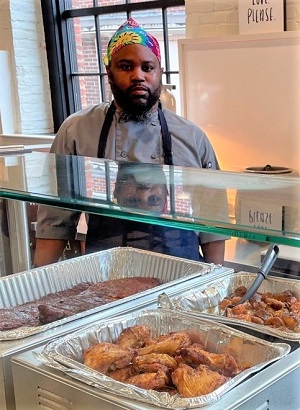 Jonathan Forbes will be opening 'X Marks the Spot,' a cafe offering "modern classic Southern soul food."
"The excitement is definitely building," he said. He thinks families will appreciate a venue where each person can pick something different: "Everybody can enjoy themselves."
Wyrich, a Lancaster native, said she had launched a small home-based baking business in Tennessee, where her husband is from. After the couple returned to this area, friends encouraged her to apply to Southern Market.
She said she's looking forward to eventually opening a shop of her own.
"I want to follow my dream," she said.
About the redevelopment
For close to a century, Southern Market operated as just that — a south-side counterpart to Central Market. In the 1980s, it was repurposed as City Council's meeting site and the home of the Lancaster Chamber.
In the mid-2010s, the chamber announced plans to move; it left the market building in 2017. Lancaster Equity proposed the food hub idea in 2018; Willow Valley came on board in 2019.
Late that year, Lancaster Equity acquired Southern Market from the city redevelopment authority for $800,000, with Willow Valley providing the purchase funds under the terms of a master lease agreement.
The total project cost for acquisition and renovation was $7 million, according to a budget the partners provided to the authority overseeing the City Revitalization & Improvement Zone Authority financial assistance program, or CRIZ.
Through the CRIZ, tax revenues from the businesses at Southern Market will be put toward an estimated $1.9 million in debt service: The $800,000 incurred for the property purchase, plus another $1.1 million or so for design costs and the initial purchase of furniture, fixtures and equipment.