As the Hempfield school board prepares to consider its policy on transgender athletes at its meeting next week, local activists are organizing two events in support of students' rights to join sports teams that match their gender identities.
Virtual Panel:
On Monday, July 12, YWCA Lancaster will host a free online Zoom panel discussion, called "Listen, Learn and Lead: Affirming Transgender Youth in Schools."
It will take place from 6 to 7:30 p.m. Naiymah A. Sanchez, the ACLU of Pennsylvania's trans justice coordinator, is expected to join local activists, organizers and transgender community members.
Attendees are asked to register in advance. To register, click here.
Silent Gathering:
The second event, "A Silent Gathering to Support Trans Youth," will take place just before the board's Tuesday, July 13, evening meeting at Hempfield High School, 200 Stanley Ave., Landisville.
Organizers ask that supporters show up at 5 p.m. with signs to greet the school board as they enter their meeting. The board has an executive session scheduled for 5:30 p.m., followed by its public meeting at 6.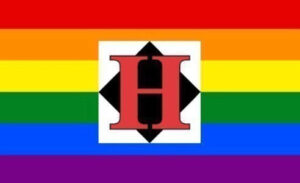 More than 100 people attended the board's June 8 meeting, which considered the issue of transgender student athletes.
Seven speakers addressed the board; all seven called for banning transgender participants in girls' sports.
A district committee has been studying the issue. The board has said it plans to adopt a policy at its July or August meeting, in time for the fall scholastic sports season.
The Pennsylvania Interscholastic Athletic Association does not intervene in disputes over transgender identity. Rather, its policy states: "Where a student's gender is questioned or uncertain, the decision of the principal as to the student's gender will be accepted by PIAA."
Tuesday's gathering is organized by Hempfield parent Jamie Beth Cohen. Its co-sponsors include:
Lancaster LGBTQIA+ Coalition
The Lancaster County Democratic Committee
For more information, click here.