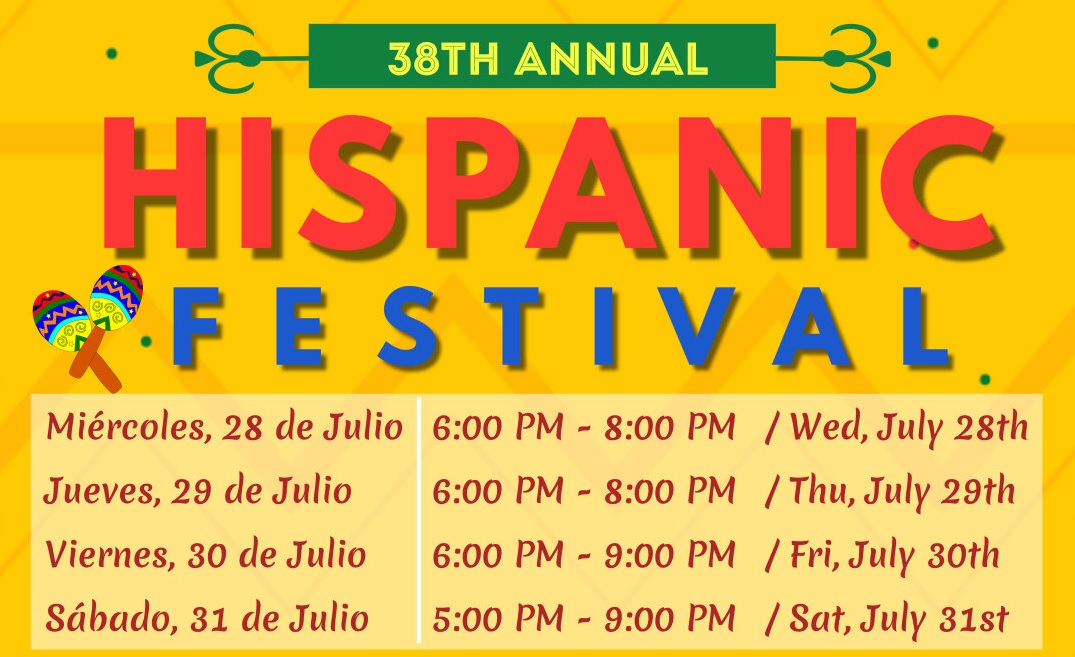 The 38th annual Hispanic Festival at San Bautista Catholic Church kicks off this evening.
The popular event runs from 6 to 8 p.m. tonight and Thursday, 6 to 9 p.m. Friday and 5 to 9 p.m. Saturday.
Attractions include art, music, food and a raffle with a grand prize of $5,000.
The festival, now in its 38th year, is one of the most popular summer events in the city. It was reconfigured last year due to Covid-19, and featured takeout food and online events. This year's event is once again in person at the church, 425 S. Duke St.