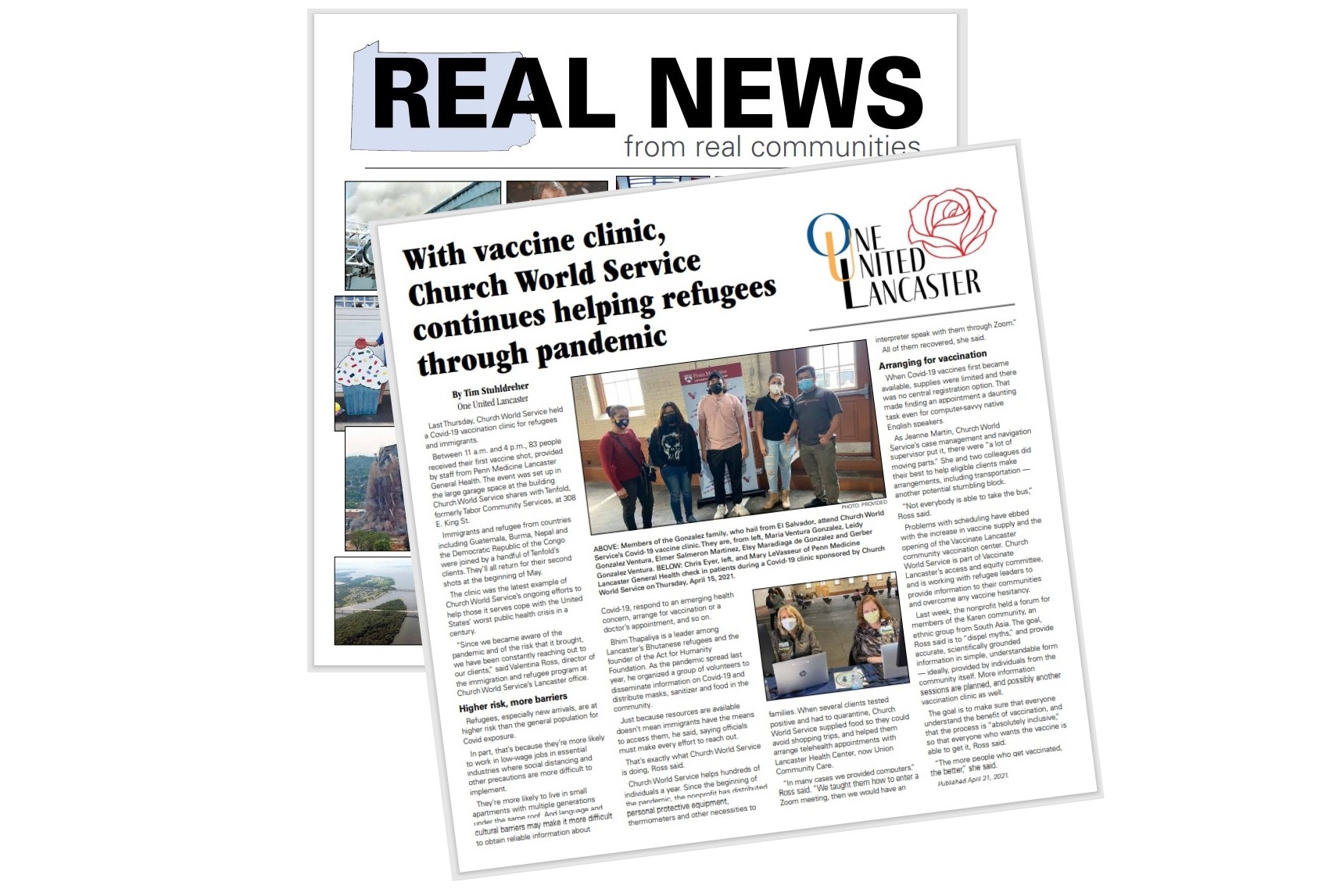 The Pennsylvania News Media Association celebrated National Newspaper Week this week, and One United Lancaster was honored to participate.
For three consecutive years, the trade association has compiled the "Real News Newspaper," showcasing individual stories from its members. This year's edition, incorporating more than 75 news organizations statewide, includes One United Lancaster's April 21 article on Church World Service's work assisting local refugee and immigrant families through the coronavirus pandemic.
On Monday, print copies of the Real News Newspaper were distributed to Pennsylvania's legislators "as a reminder of the meaningful work that industry professionals do to inform and educate readers in local communities across the commonwealth," association Executive Director Brad Simpson said.
"The people of Pennsylvania continue to turn to our local newspapers for credible and reliable information," he said.
"As we celebrate National Newspaper Week this week, our industry, and our commitment to serving the needs of fellow Pennsylvanians, is strong as we look to a bright and healthy future."